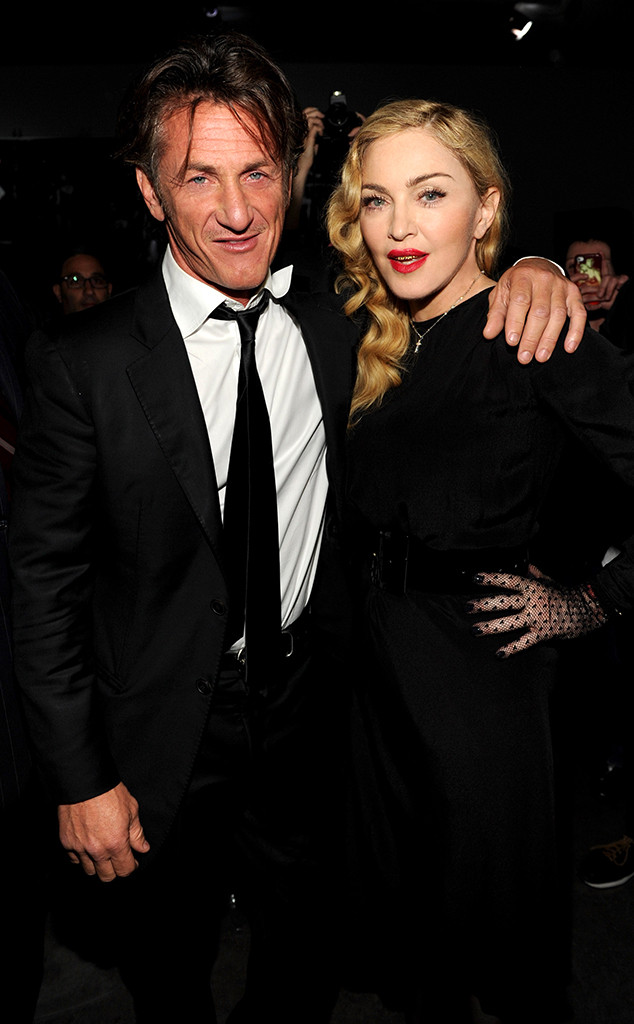 Kevin Mazur/Getty Images
Madonna is causing a commotion in Haiti—for a good cause. 
The Queen of Pop is currently in the Caribbean country at the invitation of her ex-husband, Sean Penn, to tour the humanitarian efforts that his J/P Haiti Relief Organization has initiated in the wake of the catastrophic 2010 earthquake that killed more than 100,000 people.
Per the Miami Herald, the Oscar winner revealed he has "maintained a great friendship over the years" with Madonna and after he invited her down on several occasions she finally took him up on the offer and flew in with her son Rocco a "couple of days" ago. 
"She's here, she's seeing, she's made the effort to come here, and I'm thrilled by that," Penn said in a brief interview.
He added that her continued interest in Haiti's plight could help keep attention on the rebuilding work still going on there and the need for ongoing assistance from his charity and scores of others.
"She has a unique platform, and wherever she chooses to bring that to, it's very well," the 53-year-old actor-activist noted. 
Penn, of course, has devoted much of the last three years away from the big screen to lead J/P's activities on the ground in Haiti, helping move thousands of people out of tent cities and into housing units as an ambassador-at-large for the country.
And the Gangster Squad star recently opened an Instagram account to share all the good progress he and his relief organization has been making.
"With this picture, I bust my Instagram cherry. Gonna try to share snaps of our @jphro work in #Haiti and the country and its amazing people," he wrote on Monday. "In this shot, I'm walking where 60,000 people lived in tents after the earthquake. We've got 58,000 back in homes... It's a start."
Madonna, who's no stranger to aiding poor countries given her work in Malawi, also has gotten into the Instagram groove, chronicling her Haiti stops for her fans.
"In the magnificent hospital Paul Farmer has built in Mirebalais! Revolution of Love in Haiti," she captioned a pic which saw her and Rocco posing with hospital staffers.
In another photo, Madge gave a shoutout to her ex. 
"Kids learning in temporary school thanks to @JP hro @seanpenn," she wrote alongside a snapshot of a young Haitian girl in school with the headline scrolled atop in red ink, "Knowledge is power."
Madonna and Sean Penn last reunited in September for a screening party for the singer's SecretProjectRevolution film project at the Gagosian Gallery in Manhattan.