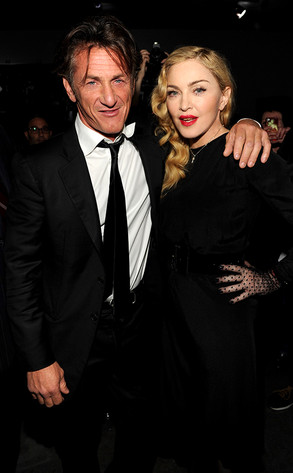 Kevin Mazur/Getty Images
Madonna is causing a commotion in Haiti—for a good cause.
The Queen of Pop is currently in the Caribbean country at the invitation of her ex-husband, Sean Penn, to tour the humanitarian efforts that his J/P Haiti Relief Organization has initiated in the wake of the catastrophic 2010 earthquake that killed more than 100,000 people.
Per the Miami Herald, the Oscar winner revealed he has "maintained a great friendship over the years" with Madonna and after he invited her down on several occasions she finally took him up on the offer and flew in with her son Rocco a "couple of days" ago.
"She's here, she's seeing, she's made the effort to come here, and I'm thrilled by that," Penn said in a brief interview.