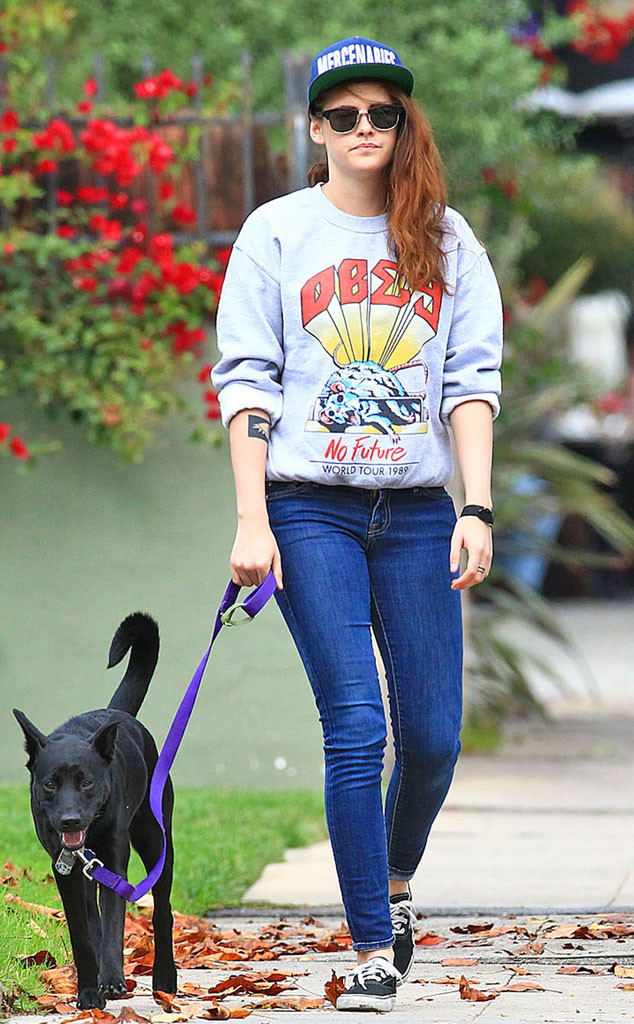 Rocstar/CPR/FAMEFLYNET
When Kristen Stewart is not on a red carpet, you can be sure of two things she will be wearing: Jeans and sneakers.
The skinny-denim-wearing Twilight star may have hit capacity in the hipster-fashion department while walking her dog in Los Angeles' Larchmont Village on Friday, but at least she was all smiles while enjoying the day with a couple of similarly outfitted friends.
Stewart, 23, also sported her usual black Vans, paired once again with her "Mercenaries" trucker hat.
This time, however, she added an ironic concert sweatshirt and flip-up sunglasses—the usefelness of which she totally took advantage of, sometimes choosing to keep those shades flipped upward!