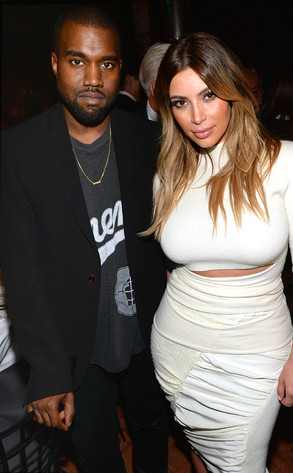 Courtesy of Michael Buckner/WireImage
In case you didn't know, Kanye West is absolutely, positively, head over heels Air Yeezys in love with his fiancé Kim Kardashian.
The rapper has proven that he will make use of any opportunity to gush about his bride-to-be, and that was the case during his interview Hot 97's radio host Angie Martinez earlier today, when Yeezy continued to rhapsodize about his lady.
"I loved her from the first day I saw her, which I said on Bound, I don't remember when that was," Kanye said on the radio show.
"I remember seeing pictures of her and Paris Hilton in Australia and I came to Don C. and I was like, 'Man, have you ever seen Kim Kardishawn?" he added, playfully mispronouncing her last name.