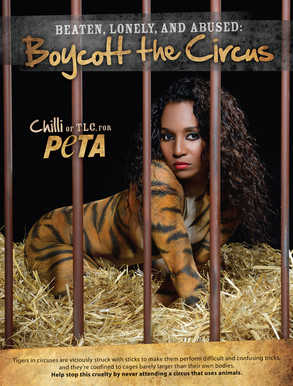 PETA
TLC's Chilli is the latest celebrity to strip for PETA.
In the animal rights organization's new anti-circus campaign, the 42-year-old singer strips down naked and wears only striped tiger body paint to make a statement.
"There's so much cruelty behind the scenes, which is a something that a lot of people don't get to see," Chilli says on behalf of PETA. "They're being mean to them to make them do this trick...And I think that everybody needs to be aware of what's really going on."