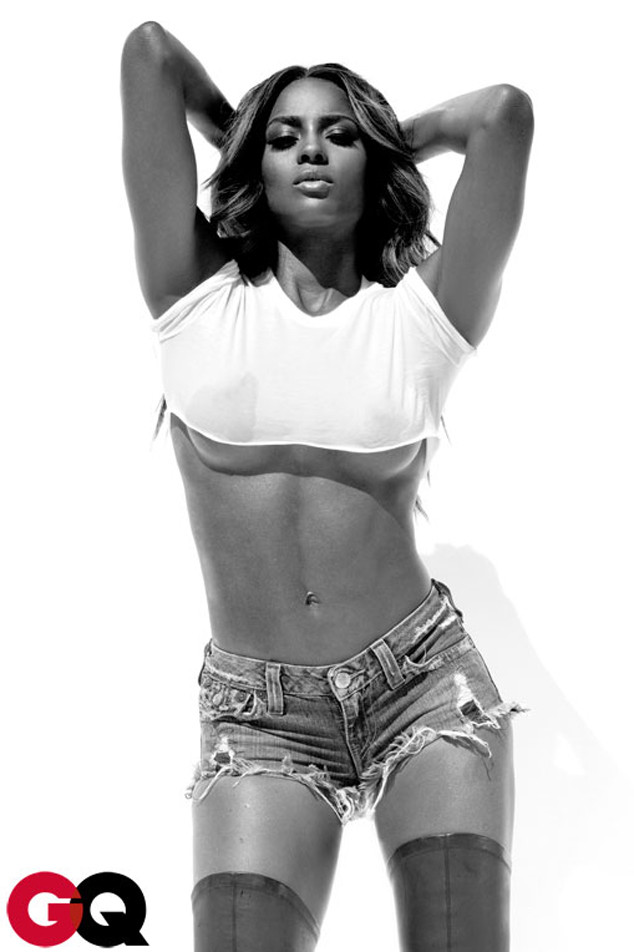 Gomillion & Leupold / GQ
A "Body Party," indeed.
Ciara barely has use for a crop top, let alone a whole T-shirt, in a photo spread for the latest issue of GQ in which the recently engaged singer flashes the perky bottoms of her breasts while striking a very come-hither pose.
Beneath that under boob? Why, nothing but a fit, flat tummy, of course.
Her denim short-shorts help ground the pic in the almost-NSFW, sporty-sexy realm (we're not sure what the thigh-highs do)—but the positioning of Ciara's arms, her hands behind her head and elbows thrust skyward, can't help but remind us of Beyoncé's nearly naked GQ cover in February, featuring a little less under boob but a lot more of everything else.