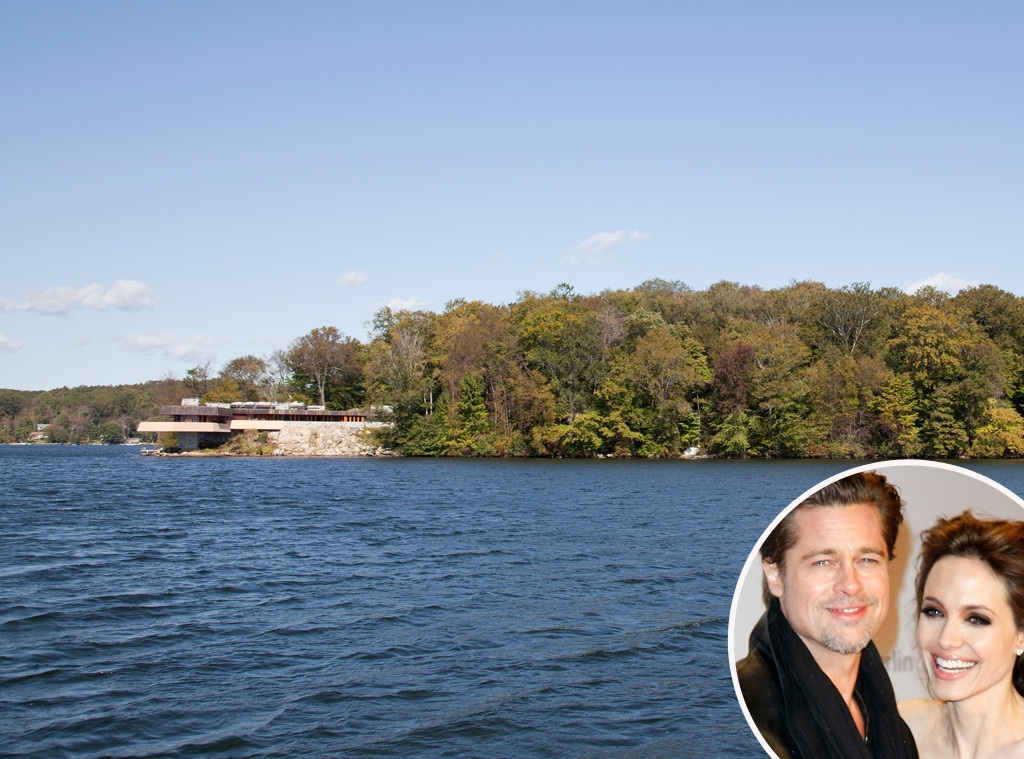 Florian G Seefried/Getty Images; Private islands Online
What do you get the man who truly has everything? Well, a heart-shaped island might do the trick.
Brad Pitt will be turning the big 5-0 next month, and reports claimed that his soon-to-be wife Angelina Jolie decided to splurge for her man's milestone birthday by purchasing all of Petra Island on New York's very private Lake Mahopac for a cool $20 million.
Although that idea is not completely hard to believe, E! News learns that it's not the case—but that doesn't mean it can't still happen!
"It is not true," Donna Massaro, whose parents Joseph and Barbara Massaro, own Petra Island, tells E! News on the reports.
"It is still for sale. We are open to show Angelina Jolie and Brad Pitt the island but they have to have lunch at my cafe first," Massaro, who owns the Freight House Cafe, jokingly added. "It [the house] is a labor of love and a piece of art."
A piece of art, indeed. The island is 11 acres and includes a 1,200-square-foot cottage, and a 5,000-square-foot main residence which is described as "nothing short of an architectural masterpiece." In fact, the two properties on the island were designed by Frank Lloyd Wright, Pitt's favorite architect (hint, hint Angie).
Built in 2008, the house on the heart-shaped hill reportedly includes several sky-lit rooms and panoramic views of the land, with rock and wood fixtures throughout the property for a natural look. And just think of all the room the kids will have to play!
Brad Pitt's special day is Dec. 18, so Angie's still got some time to make it happen.