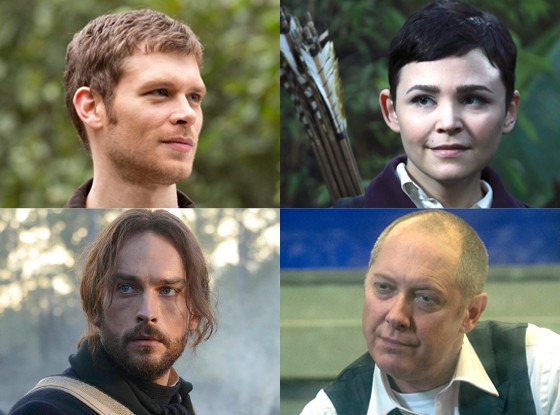 Bob Mahoney/The CW, ABC/Jack Rowand, Brownie Harris/FOX, David Giesbrecht/NBC
It's time to vote in the sweet 16, TV lovers!
Our Fall TV Obsession Tournament is heating up as the most jaw-dropping and heart-stopping shows of the season are battling it out for the coveted top spot. Many fan-favorite series have already been knocked out of the competition, and it's up to you to push your picks into the triumphant top eight.
TV tycoons like Scandal, The Walking Dead, and The Vampire Diaries are still in the running, along with newbies such as The Originals, Agents of S.H.I.E.L.D., and Reign. It's the freshman versus the veterans, and we're curious to see which fandom has what it takes to lead their series to victory.
You can vote your hearts out, but just remember the polls for this second round will close Tuesday, Nov. 26 at 9 p.m. PT. Fans can then check back Wednesday afternoon to discover which of your fall obsessions have made it into the top eight!
Choose wisely and remember to keep the conversations in the comments friendly! We're not trying to ignite a war of the fandoms here!
Fall TV Obsession: Vote in Round 2!