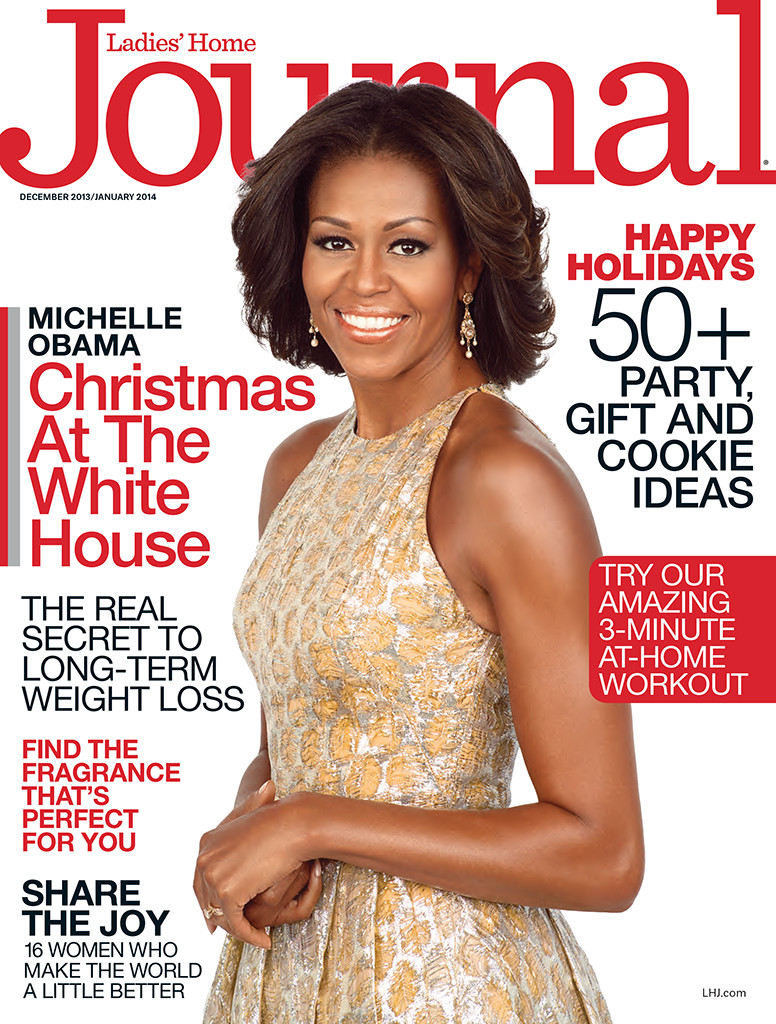 Meredith Corp.
Christmas with the Obamas sounds like a lot of fun!
In an interview with Ladies' Homes Journal's December-January issue (which hits stands Tuesday, Nov. 26) , Michelle Obama opens up about her family's holiday traditions—including an all-inclusive talent show!
"Our extended family was so large, people couldn't really afford to buy gifts for everyone. So a couple of my aunts would go out and purchase small gifts," the first lady recalls. "They would put them in a basket and in order to get a gift you had to perform. You could tell a joke, read a poem, do a backflip—anything counted. It's a tradition that we've carried on today."