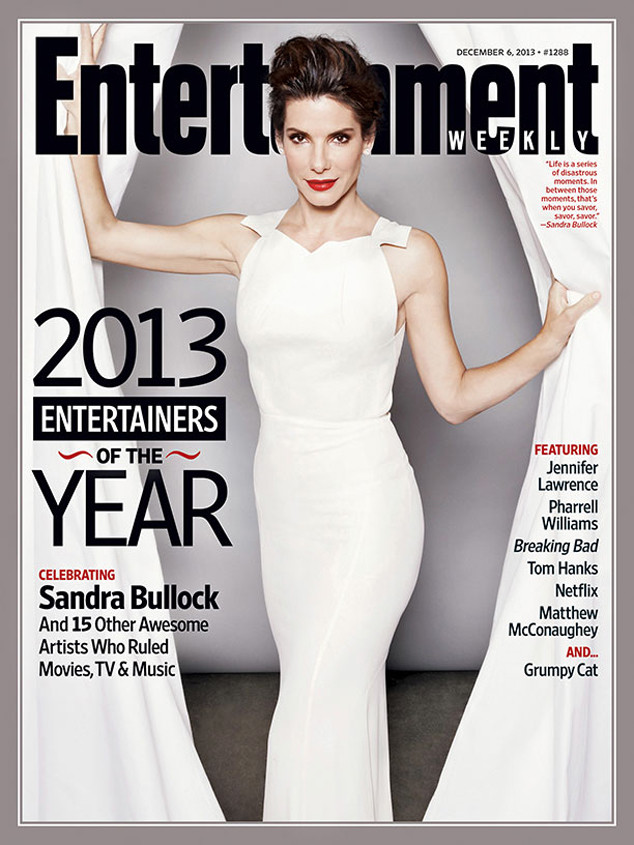 ew.com
What do Sandra Bullock, Jennifer Lawrence and Miley Cyrus all have in common?
Well, probably not a whole lot, but they have all been named the Entertainers of the Year by Entertainment Weekly!
The three ladies are joined by Tom Hanks, the creators of Breaking Bad, Matthew McConaughey, the cast of Scandal, Grumpy Cat and many more.
The Gravity actress graces the cover of the magazine, looking mighty lovely in a white gown, and jokes about her close relationship with George Clooney.