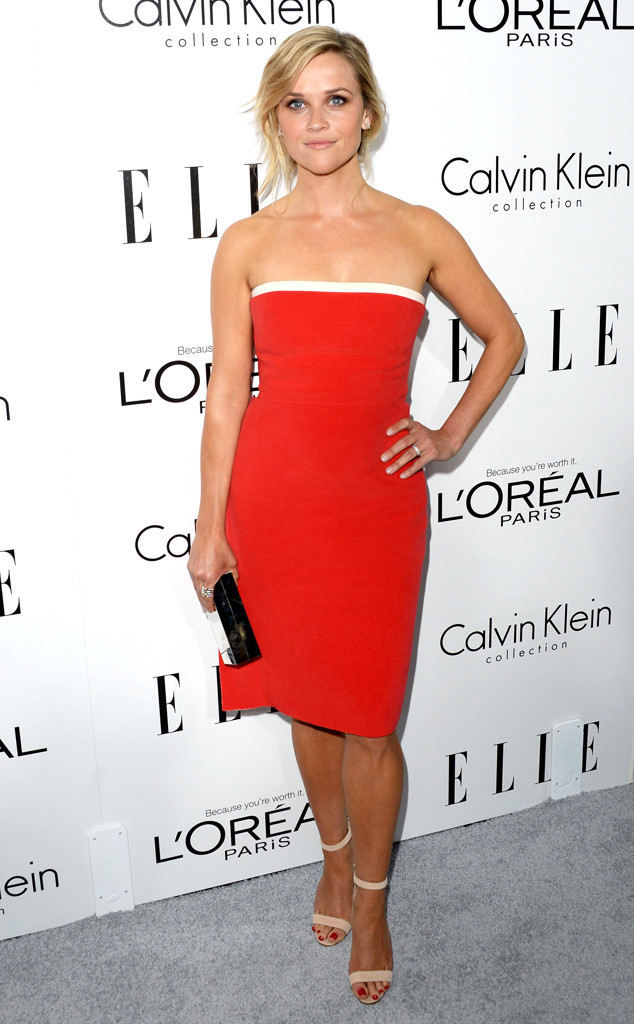 Jason Merritt/Getty Images for ELLE
Is season four of American Horror Story going to be subtitled Hollywood Heavy Hitters?!
Creator Ryan Murphy has a list of actors he's been courting to appear on the FX hit anthology series, including Oscar winner Reese Witherspoon, Entertainment Weekly reports. "Well, every year I go to Reese Witherspoon," he told the mag. "I want her to play something really twisted and f---ed up. But she's always booked."
But she isn't the only A-lister Murphy is pursuing as he revealed he also wants The Shield's Michael Chiklis and Michelle Pfeiffer.
OK, who do we have to sacrifice to make this happen, people?!