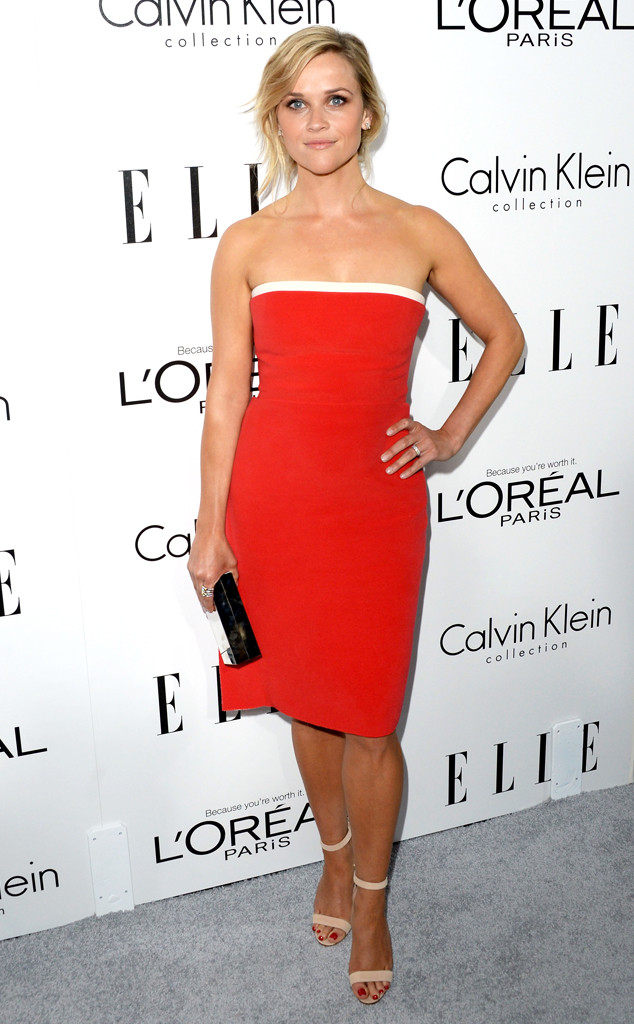 Jason Merritt/Getty Images for ELLE
Is season four of American Horror Story going to be subtitled Hollywood Heavy Hitters?!
Creator Ryan Murphy has a list of actors he's been courting to appear on the FX hit anthology series, including Oscar winner Reese Witherspoon, Entertainment Weekly reports. "Well, every year I go to Reese Witherspoon," he told the mag. "I want her to play something really twisted and f---ed up. But she's always booked."
But she isn't the only A-lister Murphy is pursuing as he revealed he also wants The Shield's Michael Chiklis and Michelle Pfeiffer.
OK, who do we have to sacrifice to make this happen, people?!
Of course, Murphy should have no trouble landing some big names for the fourth season of the series as Coven, which is currently airing on FX, landed Kathy Bates and Angela Bassett, as well as Gabourey Sidibe and Emma Roberts.
But the series is poised to lose some serious star power as Jessica Lange, who has starred (and owned) the first three seasons, has revealed the fourth season will be her last. "I want to have more time to myself, I guess. Once it's over and I have a full year ahead of me with nothing to do, who knows? It might not have been the best decision," she explained to EW. "But I think four years doing something is a sufficient amount of time."
While Murphy is keeping details close to the vest (obviously), he spilled to the mag that season four will not be contemporary and will film in either Santa Fe and New Orleans, where Coven currently films.
American Horror Story: Coven airs Wednesday at 10 p.m. on FX.
Who do you want to see join the American Horror Story family? Sound off in the comments!