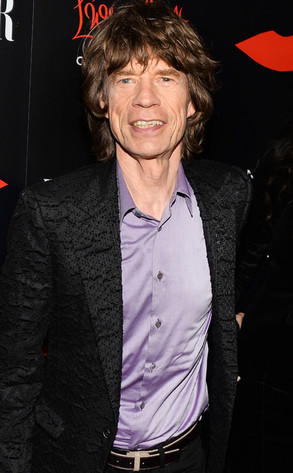 Courtesy of Charley Gallay/Getty Images for Banana Republic
Time is definitely on Mick Jagger's side.
He may be the granddaddy of rock and roll at this point, but the Rolling Stones frontman is about to become a great grandfather.
The 70-year-old Jagger's 42-year-old daughter, Jade Jagger, confirmed to the Sunday Times (via The Guardian) that her 21-year-old daughter, Assisi, is planning to give birth to her first child in early 2014.
Talk about a milestone!
Jade told the magazine that Mick's taking the news in stride.