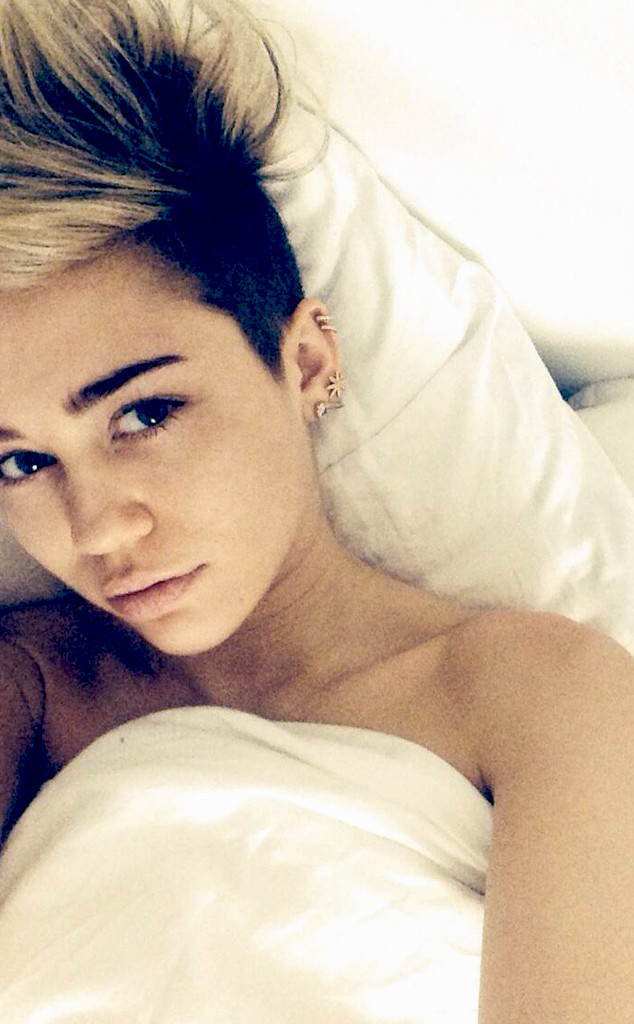 Twitter
Miley Cyrus sure loves her adorable dogs.
The 21-year-old pop star didn't share any social media updates on her actual birthday, but she certainly made up for it the morning after on Sunday, Nov. 24. Miley tweeted a series of selfies, mostly with her beloved pups, and also gave us a glimpse of her special day.
"Crazy hair / post b-day/ @amas todayyyy!," the "Wrecking Ball" singer captioned one pic, along with a smiley face emoji icon.
Miley looks like a natural beauty, with her dark eyebrows and hair swept along the pillow. She is resting comfortably under her cozy white sheets.