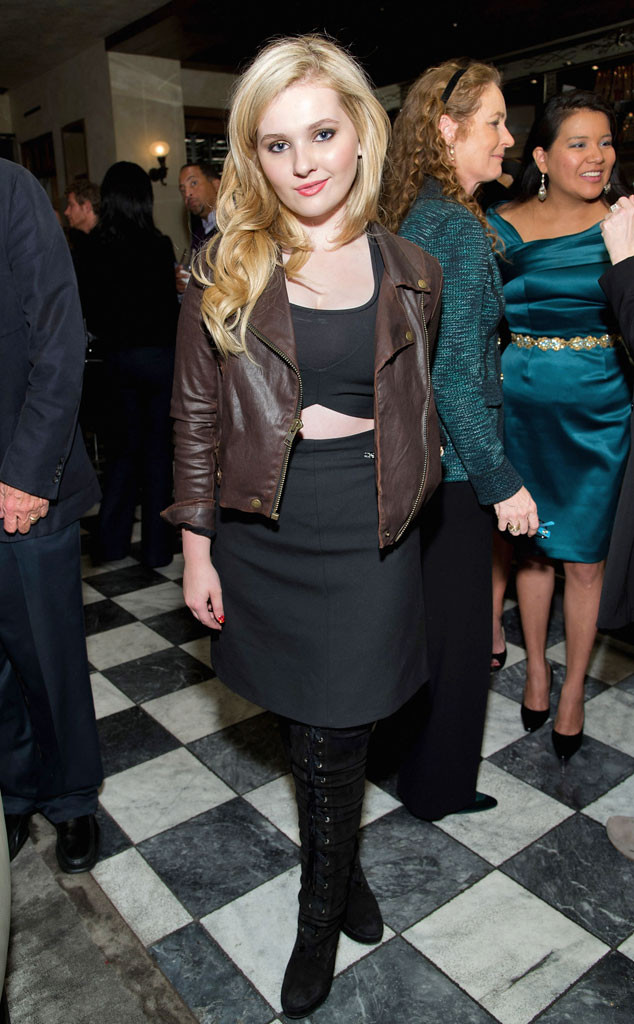 John Sciulli/Getty Images for The Weinstein Company
Remember adorable, little Abigail Breslin, the girl who stole our hearts as "Olive," America's sweetest mini pageant queen? Well this is her now and from what we can tell, she's far from adorable, little or sweet.
Every former starlet goes through her own transformation from little kid to full-blown celeb, and if this midriff-baring goth-glam look is any indication, the Ender's Game star is smack in the middle of that journey.