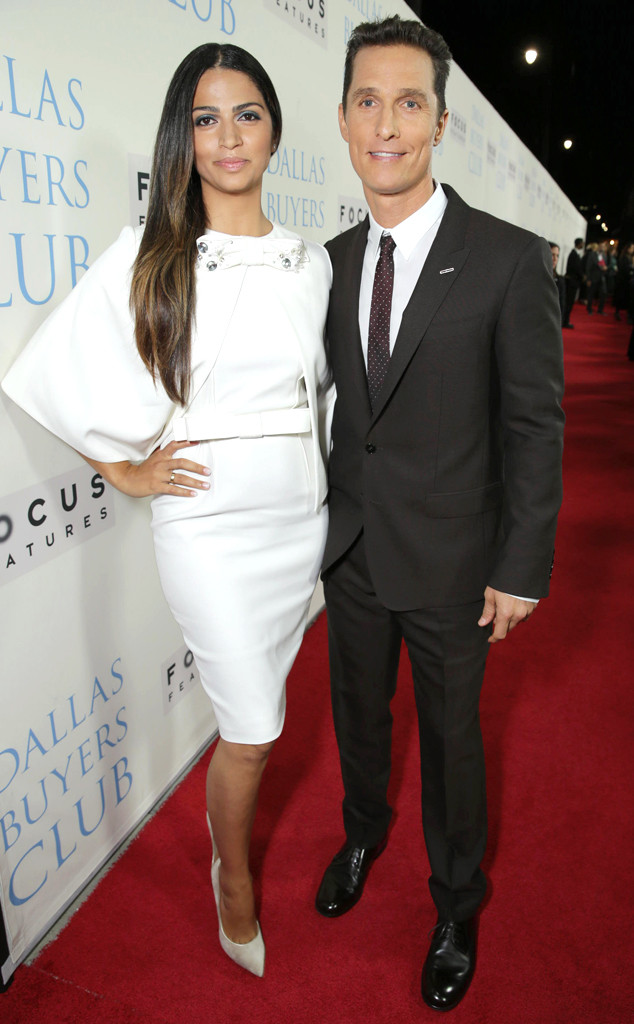 FOCUS FEATURES/Eric Charbonneau
Camila Alves and Matthew McConaughey are getting ready for the holidays.
And that means helping their kids Levi, 5, and daughter, Vida, who will be three in January, write letters to Santa Claus.
"It was so cute because Levi was so specific about everything," Alves said yesterday when she stopped by E! to shoot an appearance for tonight's Fashion Police (airing at 9/8C). "One of the things he needed to put was the size. He was like, 'We need to tell Santa Claus the size because he's not going to know the right size.'"
Alves recently took Vida to buy toys for less fortunate kids. "She was so sweet," Alves said. "She's over there picking going, 'A little girl would really like this and a little boy would like that.' She couldn't wait to get home and show everybody. She laid them all out in the garage and she sorted them by boys and girls."