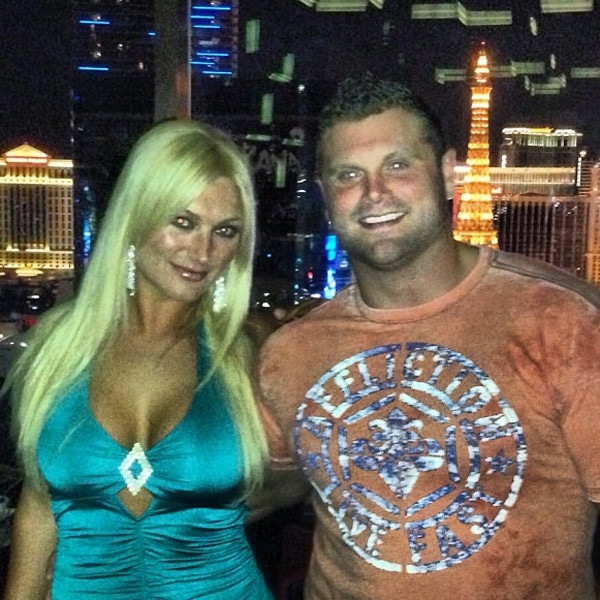 Instagram
Brooke Hogan is no longer a bride-to-be.
Hulk Hogan's 25-year-old daughter has called off her engagement to 26-year-old Dallas Cowboy football star Phil Costa. A rep for the singer confirms to E! News that the former lovebirds have gone their separate ways.
The rep adds that Hogan wanted to focus on her music, which is "her passion and love." "Brooke moved back to L.A. a couple of weeks ago to be closer to her mom Linda Hogan and she is currently in the studio working on her album,' the rep tells us. "She's halfway through [the album] and expects to release it in the spring."
Hogan and Costa got engaged over the summer. Costa got down on one knee and proposed to his gal on Jun. 29 while the two were enjoying a weekend getaway together in Las Vegas.
"Happiest moment of my LIFE. I am marrying my best friend. I [wouldn't] choose anyone else. I am so lucky and so grateful," Hogan wrote at the time along with an Instagram pic of the proposal.
Despite the ended engagement, Hogan seems to be looking on the bright side of things. Earlier this week, she Instagrammed a "morning prayer" that read, "Dear God, today I woke up. I am healthy. I am alive. Thank you."
She also recently shared a sexy selfie in which she's no wearing her engagement ring. "Moms shirt from the 80s. No joke, still cool," she wrote with the midriff-baring pic.
—Reporting by Lindsay Good