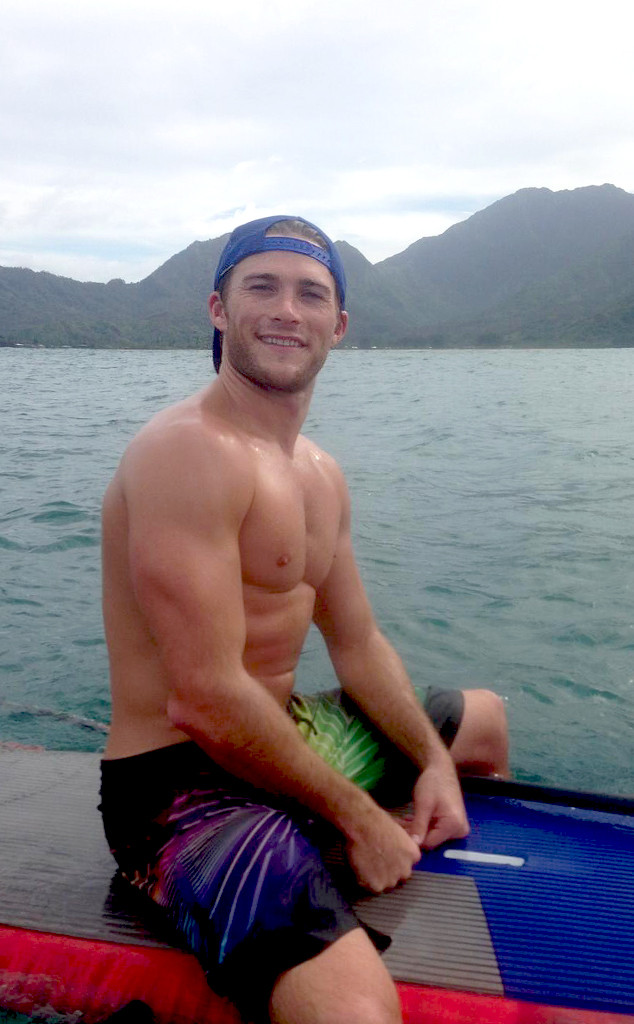 Twitter
Holy hotness! Scott Eastwood shirtless is a truly divine sight.
Earlier this week, Clint Eastwood's dreamy 27-year-old son blessed his fans with some sexy swimsuit shots taken in Hawaii. (On behalf of all World Wide Web surfers, mahalo, Scott!)
In one sexy (but not trying too hard) picture, the Fury actor gets in some cardio in Hanalei Bay. "Cross training has nothin on open ocean paddles," he tweets. Clearly, though, whatever workouts Scott has been doing—on land and water—are working. Just look at that body!