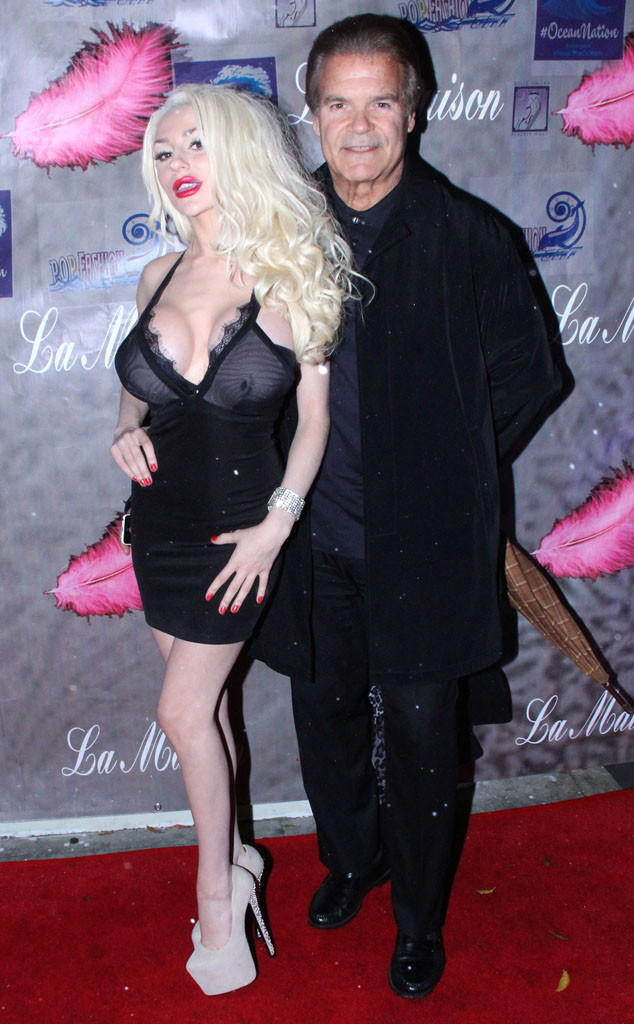 Tai Urban/WENN.com
Courtney Stodden knows what she likes—and that appears to be 53-year-old men!
On Thursday, Nov. 22, at an event in L.A., the 19-year-old blonde cozied up to Anna Nicole Smith's ex-boyfriend Edward Lozzi. Lozzi, a former White House aide turned PR guru, is 35 years older than Stodden—just like her soon-to-be ex-husband Doug Hutchison.
But let's not get ahead of ourselves with this one. Stodden's manager told E! News the former "teen bride" is not dating Lozzi, adding, "It's just innocent fun. It seems like lots of guys have a hard time keeping their hands off of her. She is enjoying being 19. She deserves it."