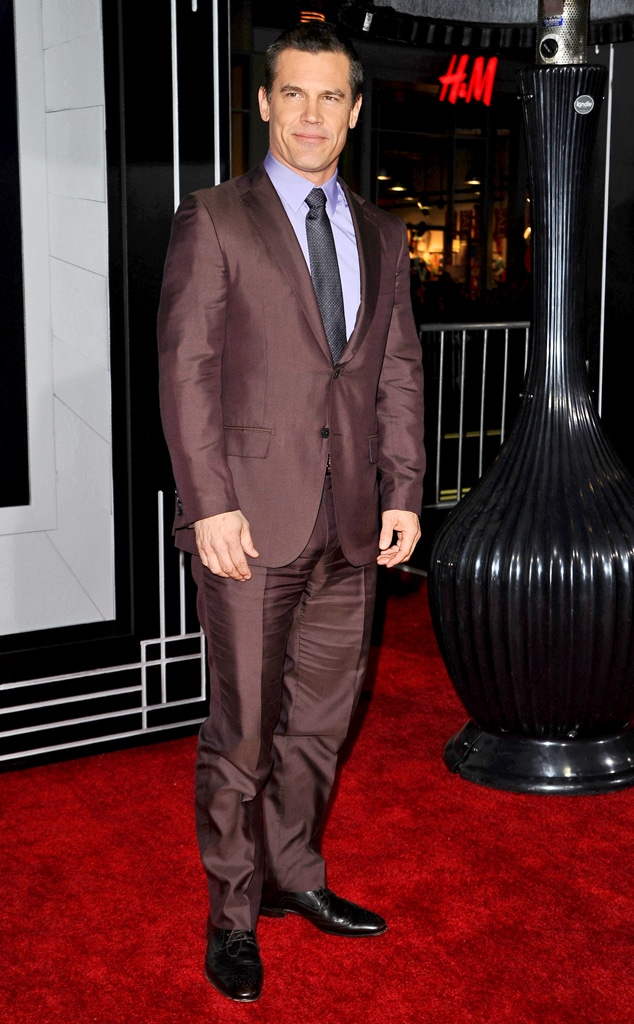 Sara De Boer/startraksphoto.com
Josh Brolin is reportedly taking a brave step and seeking treatment for substance abuse issues.
According to People, the Gangster Squad star recently checked into a rehab facility in Northern California.
The actor—who is in the process of divorcing his wife, actress Diane Lane—made headlines recently after he allegedly got drunk and fought a bar patron at O'Brien's Irish Pub in Santa Monica, Calif.
The incident was caught on tape, and two days later, Brolin told TMZ that he was planning to get sober. Asked if he regretted his behavior from Nov. 2, he replied, "Absolutely. It won't be happening again."
Brolin, 45, has long been open about his personal demons. In the February 2013 issue of Men's Journal, he revealed that he began experimenting with drugs during his teen years in Montecito, Calif. He joined a surf gang called the Cito Rats and stole car parts to buy "drums and drugs," he recalled.
"I was the last [gang member] to get into heroin—I smoked it and the first to get out. I was around 16 or 17, so it was around the time of The Goonies," Brolin shared. "But I liked working and learning, so it was very difficult for me to lend myself to that drug completely."
At age 19, he was arrested after a fight broke out—and then got physical with law enforcement officials who arrived on the scene. "I was pretty drunk. To this day, I have no idea what the fight was about. I woke up in jail. The police were very angry with me. Very angry," he told the magazine, noting that he spent his hard-earned money on legal fees. "I did a bit of jail time. Not much, but a little bit."
In 2004, Lane called the police on Brolin, and her husband was arrested on a misdemeanor charge of domestic battery. She later declined to press charges. In 2008, Brolin and six other W. actors and crew members were arrested regarding an alleged altercation at the Stray Cat Bar in Shreveport, La. The charges were later dropped. Five years later, the actor was arrested for public intoxication in Santa Monica, Calif. He later called the incident "a pretty innocent thing" and even mocked his mug shot.
Brolin next appears in the movie Labor Day (opposite Kate Winslet), which hits theaters on Dec. 27.
Us Weekly was the first outlet to report that Brolin has entered rehab.