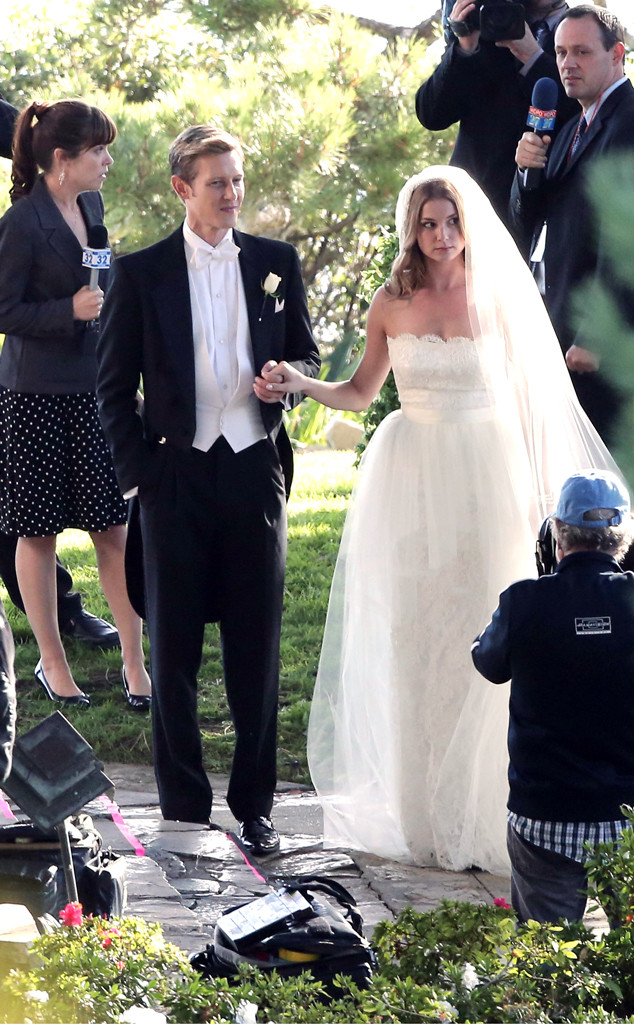 KVS/PacificCoastNews
Just us, or Revenge is totally back on track this season?
We are finding ourselves fully invested again in the majority of plotlines, particularly the biggest, over-arching mystery of the third season: Who shoots Emily (Emily VanCamp) on her wedding day? You do remember we saw her getting shot in the gut in a flash-forward in the season premiere, right?
Well, no big whoop. OK, totally big whoop, but we just found out who the shooter is (shhhhh!), and suffice to say, we are...Freaking. Out.
It quite honestly just might be the best Revenge twist to date, because the identity of Emily's shooter is someone you would never, ever guess. We are blown away. Kudos, Revenge writers!