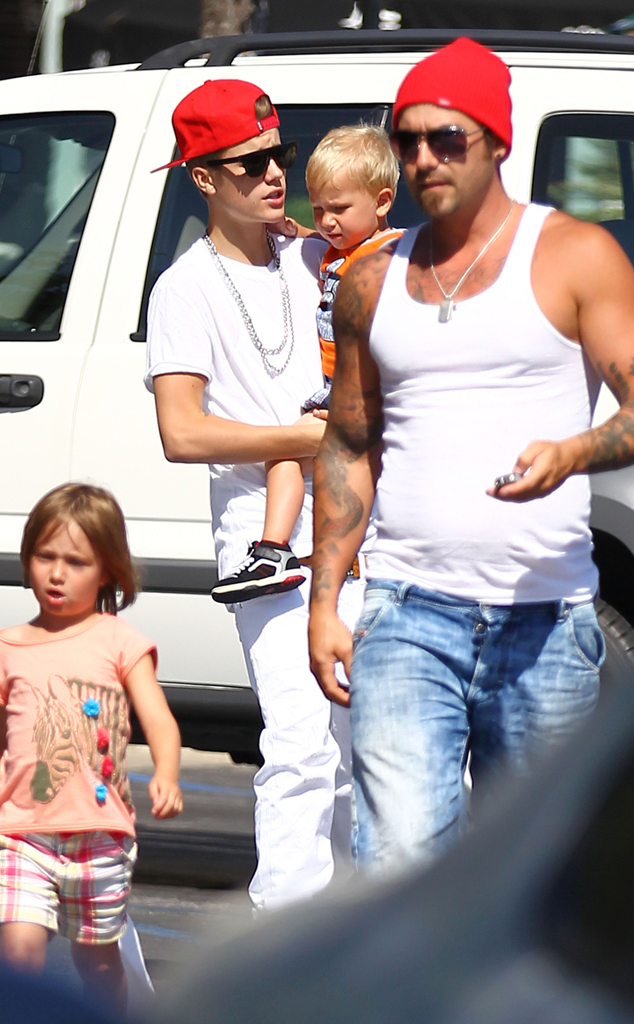 AKM-GSI
Big brothers are the best!
Justin Bieber made sure to be by his brother's side for his 4th birthday earlier this week.
Little Jaxon was serenaded by his pop star sibling in honor of his special day and surrounded by close friends and family.
And in typical Biebs fashion, the 19-year-old belted out a unique version of the tune complete with falsetto and a few improvised riffs. Swoon…
But it wasn't until Jaxon was the subject of an innocent prank by his dad, Jeremy, that the "PYD" singer really stepped up to the plate.
Right before posing for a family picture, Jeremy face-planted Jaxon into his birthday cake.