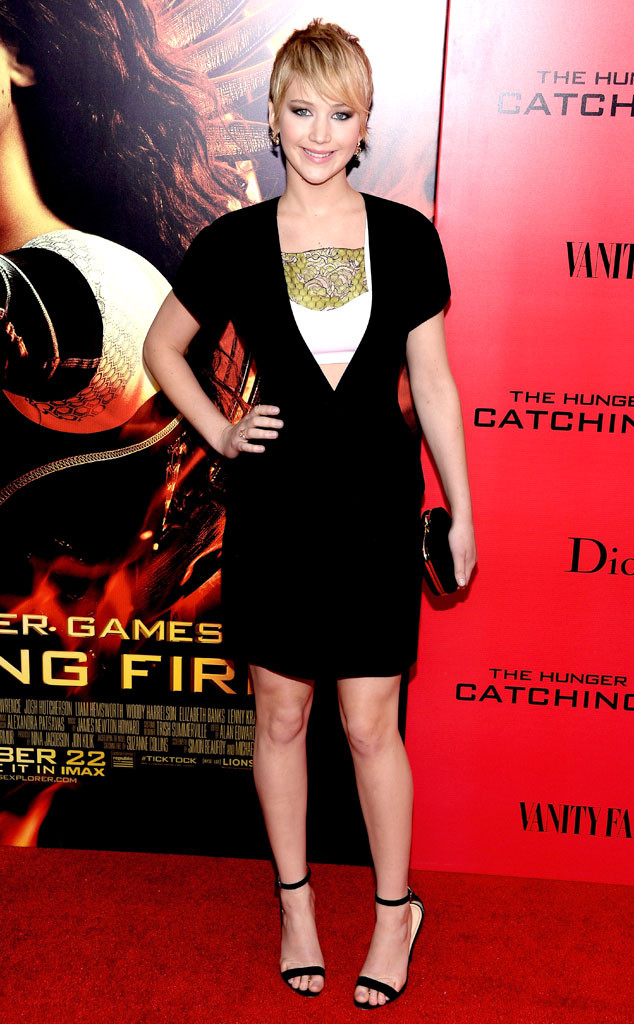 Dimitrios Kambouris/WireImage
Jennifer Lawrence just can't seem to stop making headlines (for all the right reasons), but does she actually read any of the Internet chatter?
"No! God no, I would never do something like that. I'm not a masochist," the 23-year-old Oscar winner exclaimed to E! News at the Hunger Games: Catching Fire premiere on Wednesday, Nov. 20 in NYC.
And while the actress admits it can be tough to steer clear of the tabloids, she says it's necessary in order to maintain her sanity (and her down-to-earth demeanor that we all adore!).
"Oh it's tempting," she confessed. "But you don't want to go down that road. No no no, never."