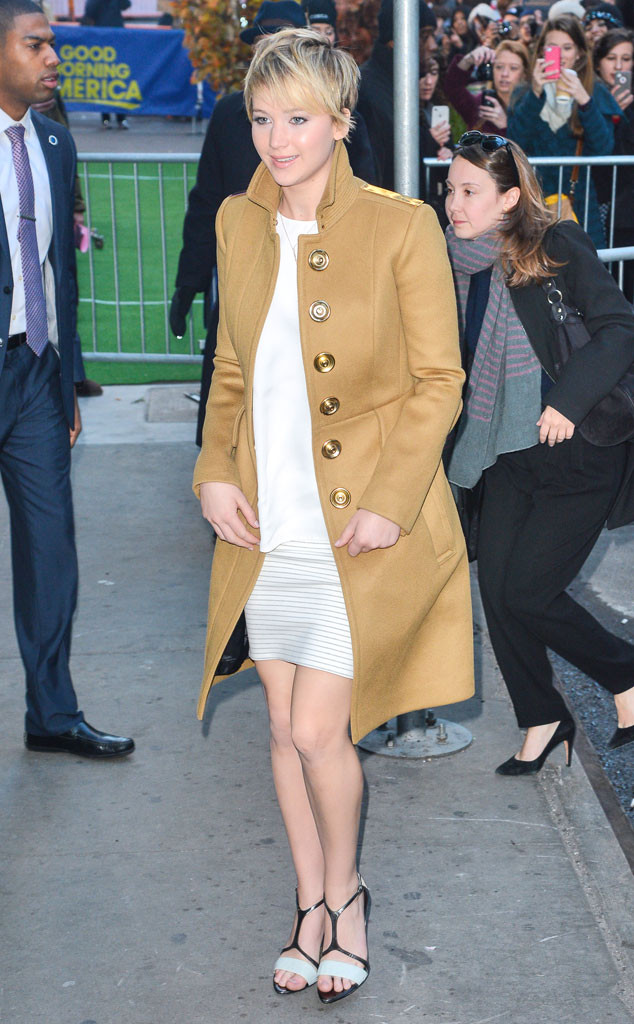 Ray Tamarra/Getty Images
We realize this is a bold call, especially since Jennifer Lawrence has far more The Hunger Games: Catching Fire press to do, but we're going to go ahead and say this is the most chic she's ever looked. Yes, ever.
There's something about a sexy overcoat with a mini dress that says power woman, and on this Academy Award winner, it packs even more of a punch. We know J.Law is en route to a Good Morning America appearance in this perfect getup, and we wouldn't be surprised if she left with an offer for the head anchor job!