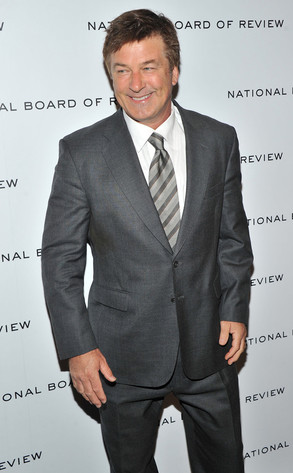 Stephen Lovekin/Getty Images
Alec Baldwin is evidently trying to downplay his recent gay slur controversy.
The actor, who made headlines last week after a video showed him allegedly calling a paparazzo a "c--ksucking f-g" (or "fathead," per Baldwin) proclaimed his love for a man while speaking to an audience at a technology conference sponsored by ServiceSource International Inc. in San Francisco on Wednesday, Nov. 20, ABC News reports.
"I want you to be my lover, Matt," Baldwin said to a member of his entourage. "I love you, Matt. I love you in that way."
The quip reportedly generated some laughs from those in attendance.