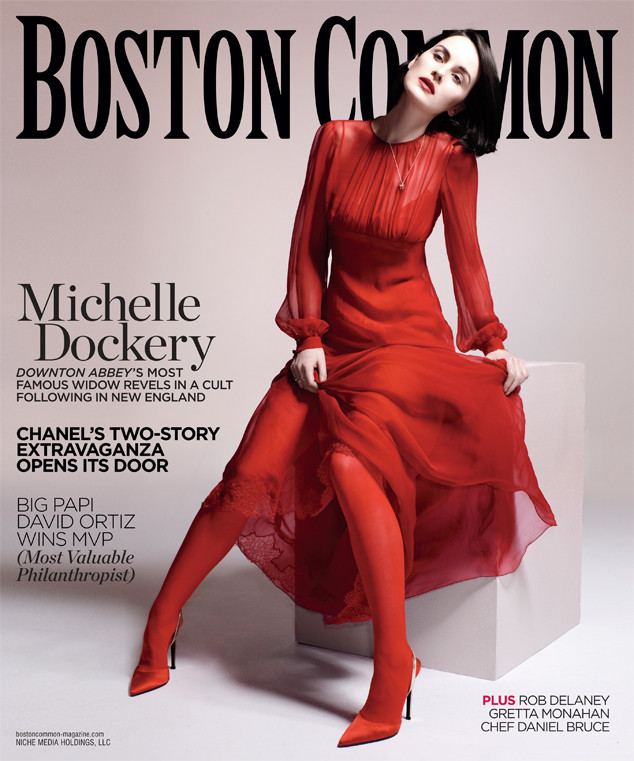 Liz Collins/Boston Common
Michelle Dockery is the star of a worldwide hit television series, but she still has moments where she is in awe of her famous admirers.
In a wide-ranging interview with Boston Common magazine, the Downton Abbey actress chats about the many celebrities who follow the period drama, including Mick Jagger and Julianne Moore.
"I'm just so starstruck by so many people," the brunette beauty tells the magazine. "Most of them come over and say they're fans of the show. It makes us fall over with shock. It's something that we weren't really expecting."