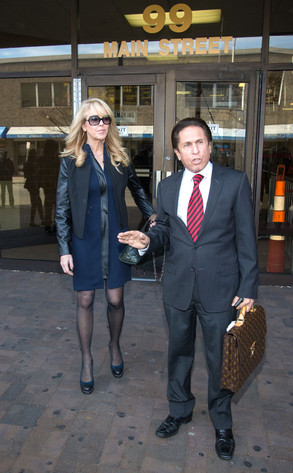 Mike Pont/Getty Images
Dina Lohan appeared in a Long Island court this morning to face charges stemming from her September DUI arrest.
Lohan and her lawyer Mark Heller had a meeting with District Court Judge Andrew Engel in which the judge reportedly asked that Lohan undergo a treatment evaluation before her next court appearance, according to Newsday. Lohan's attorney also submitted a report to the judge claiming that Lindsay Lohan's mother is "free of any alcohol or substance issues."
Outside the court, Heller spoke to the media and blamed—wait for it—the media for his client's bad decisions.