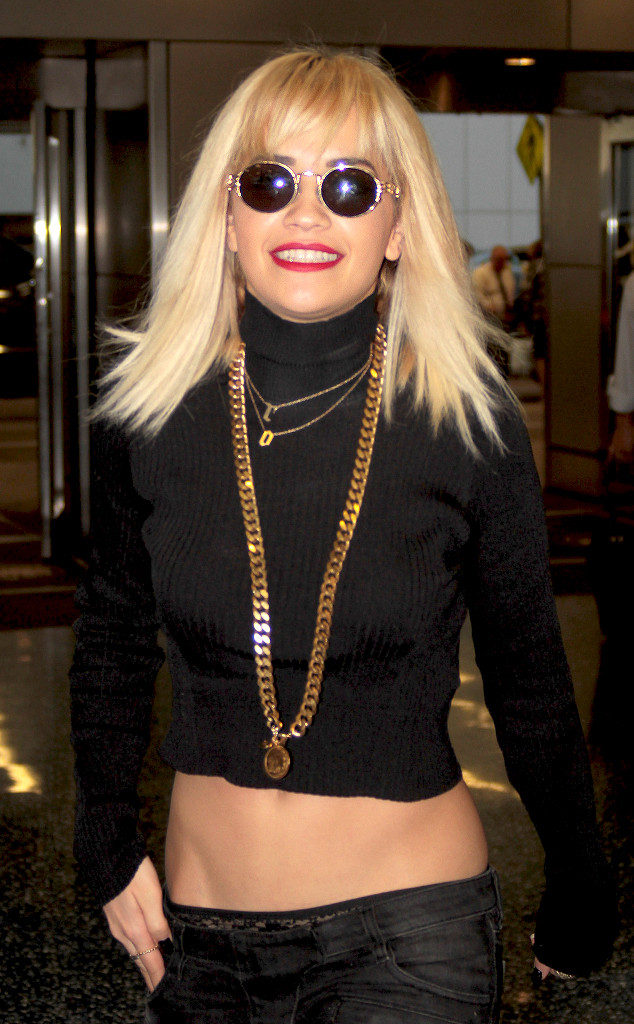 MCCFL / CINELUX /Splash News
Rita Ora appears to be just fine following her trip to the hospital for heat exhaustion and dehydration.
The 22-year-old singer is back to London and was grinning widely as she made her way through Miami International Airport on Wednesday, Nov. 20.
The British beauty looked casual before her overseas flight, sporting a black midriff-baring top, black skinny jeans, some gold chains and sunglasses.
Ora took to Twitter to thank her fans after she was rushed to the hospital in Miami on Monday, Nov. 18.
"Just lying In bed in Miami on the road to recovery & @lilyallen is everything I needed and more it's hard out here! Yes! #golily #badbitch," she wrote on Tuesday, Nov. 19.