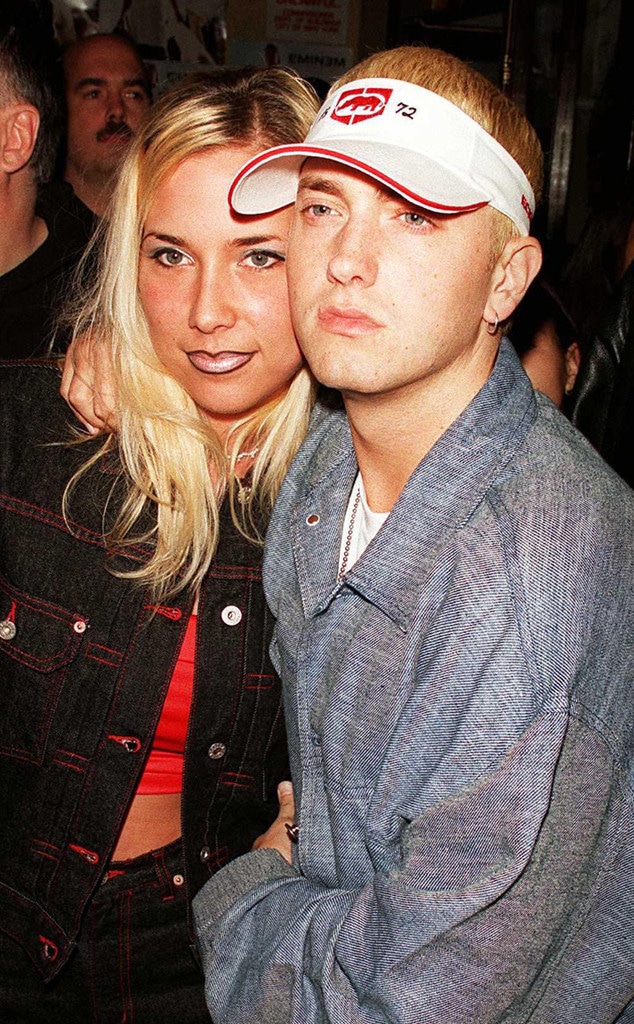 Marion Curtis/DMI/Time Life Pictures/Getty Images
Is the third time the charm for Eminem and ex-wife Kim Mathers?! 
The Internet was abuzz with claims that the contentious couple—who have been married and divorced twice—were rekindling their romance after Radar Online published an interview with Mather's mother and the rapper's former mother-in-law, Kathy Sluck, in which she relieved that the pair "might" get back together.
"They get along better than ever," she said, adding that the duo see each other "all the time" and the 41-year-old Detroit-based star is currently building Kim a new home. 
"I think they might," she admitted when asked if she thought the pair would ever get back together.
But while the reconciliation rumor instantly created a splurge of online speculation surrounding the former lovebirds, a rep for Slim Shady insists the reports are not true.
"Marshall and Kim continue to maintain a great friendship and share in the parenting of their family," the 8 Mile actor's rep, Dennis Dennehy, tells E! News.
Eminem and Mathers have endured a difficult relationship after meeting when they were just teenagers. They were first married in 1995 and divorced in 2001, only to later remarry 2006 and divorce again that same year.
Their tumultuous on-again, off-again relationship has been documented in Eminem's music, such as his controversial 2000 song "Kim," in which the rapper released his wrath on his former love.
The duo has one biological child together, daughter Hailie, who was born in 1995, and the "Monster" rapper also has custody of Whitney, Mather's daughter from a previous relationship, as well as Aliana, the daughter of Kim's twin sister, Dawn.
Eminem and Mathers were most recently seen together when Hailie was crowned homecoming queen at her high school in Michigan. Hailie attended the event with her mother, while her father watched from the stands.
—Reporting by Marcus Mulick