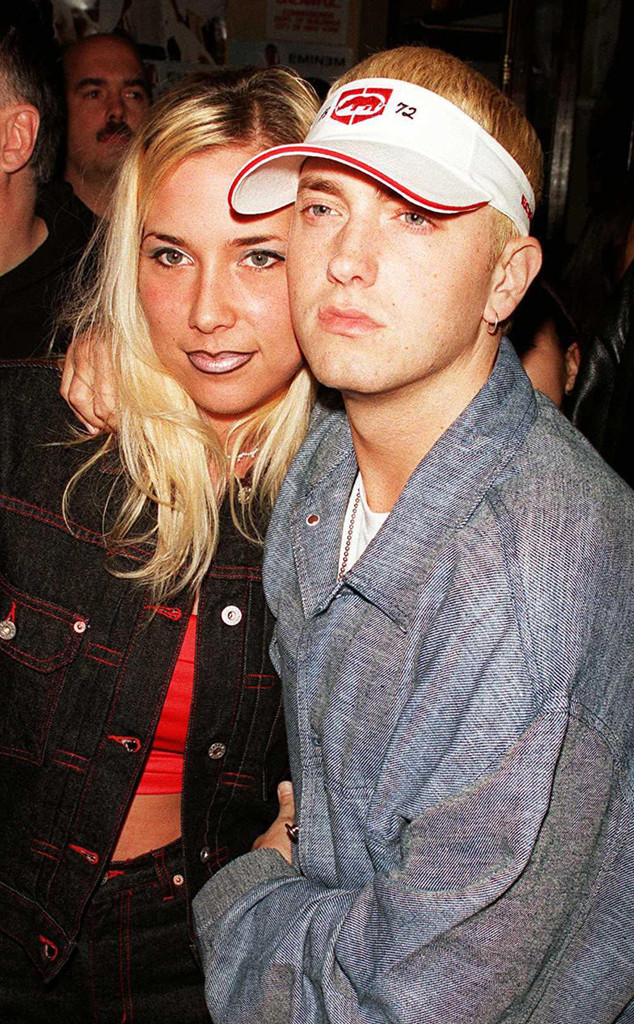 Marion Curtis/DMI/Time Life Pictures/Getty Images
Is the third time the charm for Eminem and ex-wife Kim Mathers?!
The Internet was abuzz with claims that the contentious couple—who have been married and divorced twice—were rekindling their romance after Radar Online published an interview with Mather's mother and the rapper's former mother-in-law, Kathy Sluck, in which she relieved that the pair "might" get back together.
"They get along better than ever," she said, adding that the duo see each other "all the time" and the 41-year-old Detroit-based star is currently building Kim a new home.