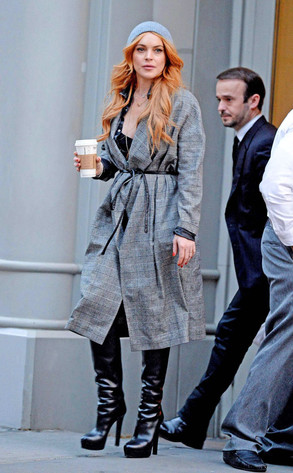 PacificCoastNews
Lindsay Lohan is not afraid of little people, despite a recent report that says otherwise.
The denial of this fear comes in the wake of a Life & Style story that claimed the redheaded actress suffers from achondroplasiaphobia, a "fear of short people."
"In 2006, at the Chateau Marmont, she was with pals when two little people walked by and she started having a major anxiety attack!" a source told the mag about the 27-year-old starlet. "She hyperventilated," the insider added. "Someone had to give her an anti-anxiety pill to calm her down. She kept saying, 'I'm so scared of them!'"