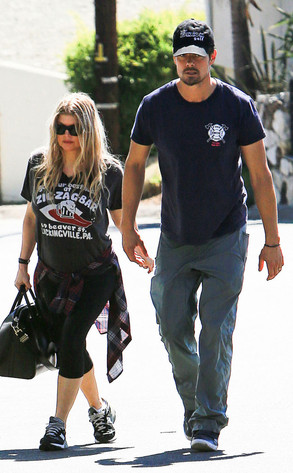 PacificCoastNews.com
Make no mistake about it, being a parent is very rewarding. But sometimes, it can be a tough job.
New mom Fergie appeared on HuffPost Live on Wednesday, Nov. 20, and shared a grossly relatable story about her husband Josh Duhamel's recent eye-opening experience with their son, Axl.
"My husband, he got, sharted on, I guess you could say," the singer revealed with a huge laugh when asked about the best thing her boy has done during the past few months. "And I watched it happen and it was pretty amazing."
We have to agree with you, Fergie. Axl pooping on his dad sounds pretty unbelievable.