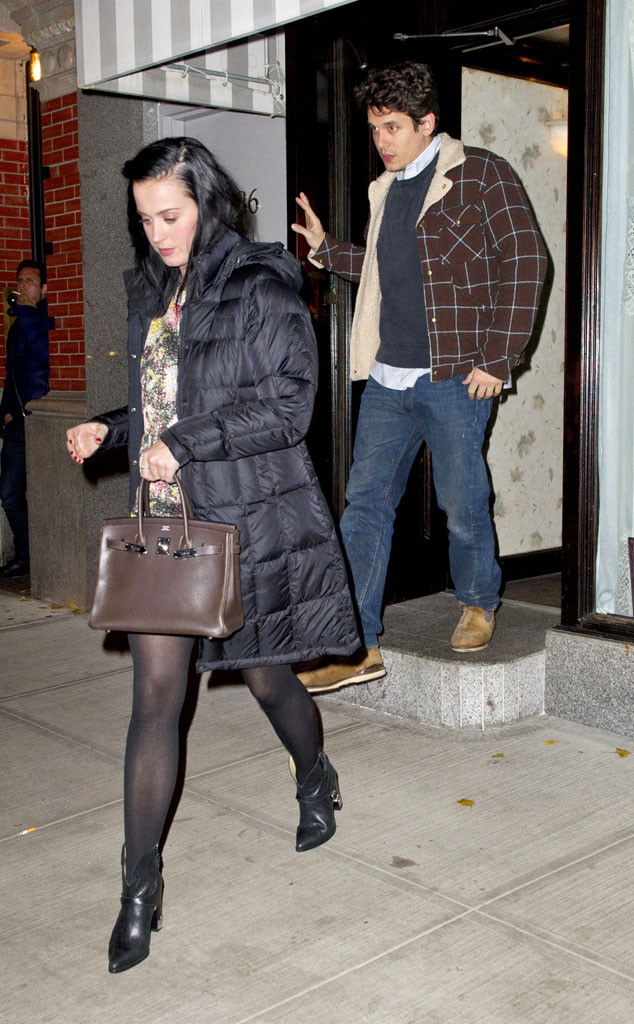 Mejia / Asadorian / Splash News
It's pretty cold in New York City, but things between Katy Perry and John Mayer keep heating up!
The couple had back-to-back-date nights, dining at Il Mulino on Tuesday, Nov. 19, and ABC Kitchen on Wednesday, Nov. 20. As you can see, they both wore cute but casual ensembles--even recycling parts of their looks from one night to the next.
So what went down? On Tuesday, the pair arrived at Il Mulino in Greenwich Village just before 8 p.m. A source tells E! News when Katy first saw photographers at the restaurant, she opted not to go in. The 29-year-old singer got back in her chauffeured car, then about five minutes later changed her mind and emerged from the vehicle with John in tow. One eyewitness says Katy and John, 36, were able to sit at a table with some privacy for their meal. Then around 9 p.m., they quickly made their way out the restaurant and into their car waiting outside.