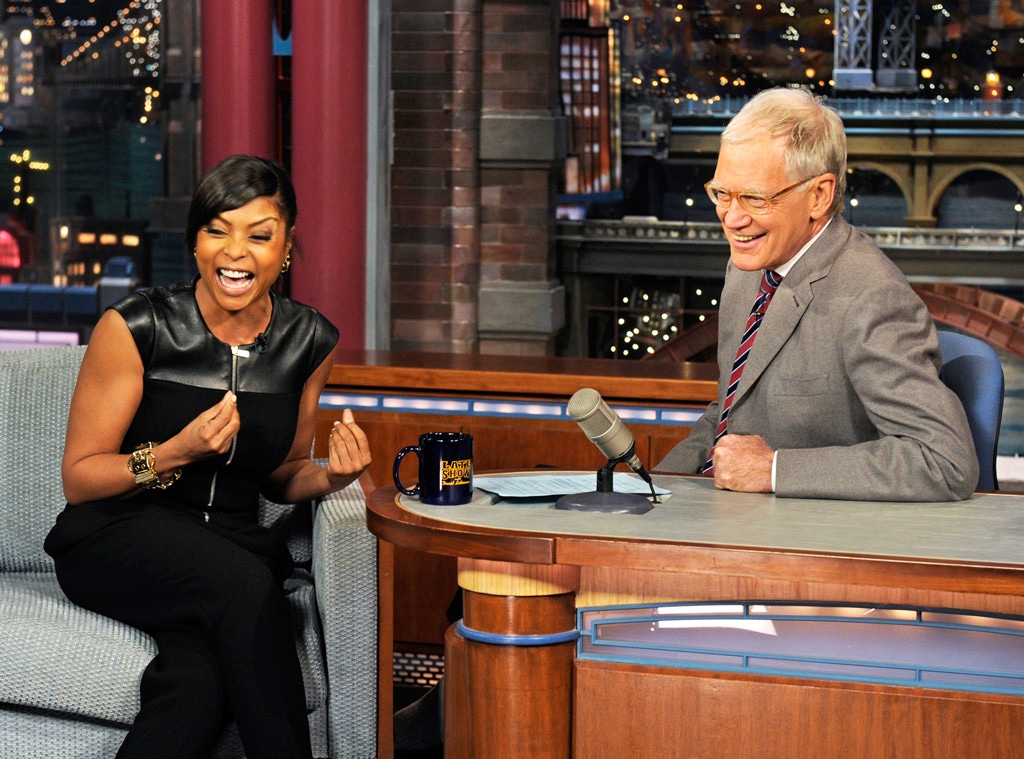 Jeffrey R. Staab/CBS
Warning: This will spoil last night's Person of Interest for you if you haven't watched yet. 
Carry on.
Taraji P. Henson hit the Late Show With David Letterman tonight to discuss the shocking death of Detective Joss Carter—whose days, it turns out, were numbered from the beginning!
"I knew when I signed on to the project that the character would have a beginning, middle and end," Henson revealed. "Because me, I do more feature films and television is really not my thing...So I thought it would be the perfect venue for me to do a television show and not be stuck for seven years and still be able to do...whatever."
Admitting that she knew when she signed on that her character would be killed off at some point, Henson added, "I just didn't know when."
And now that the world knows (and is still buzzing about Carter's demise), the Think Like a Man star is so relieved.
"Oh my god, the secret is out, I can live my life!" she exclaimed. "I felt like I've been hiding a secret, keeping a secret from my lover!"
Not that Henson didn't tell anybody at all, of course.
"My mom, she knew, and my grandmother," she admitted. "'Cause you can't shock grandma like that, she might go into cardiac arrest."