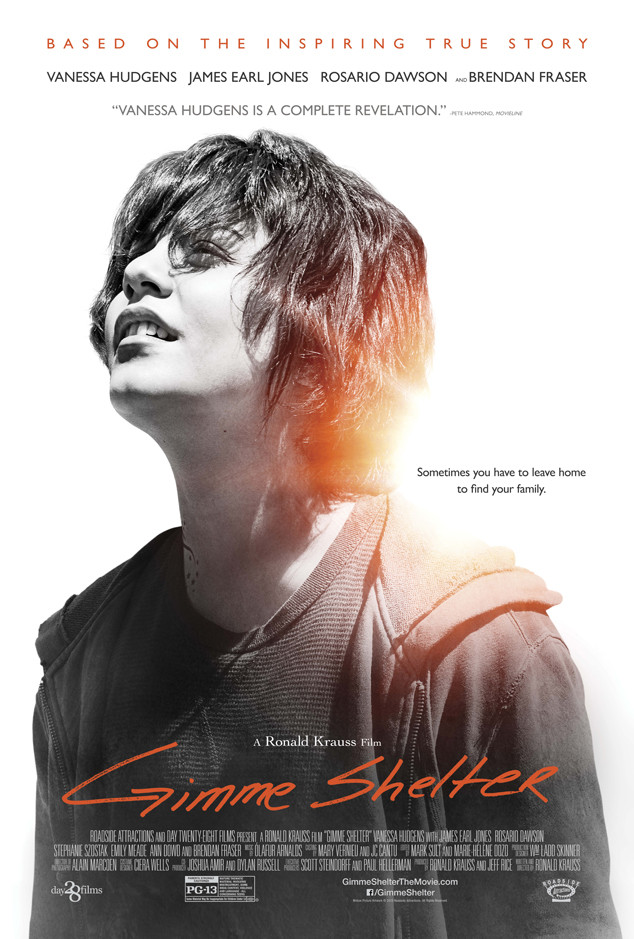 Roadside Attractions
Vanessa Hudgens may not be a mom in real-life but she plays a teenage one in the movies.
In Gimme Shelter, the Spring Breakers star plays Apple, a homeless 16-year-old mother-to-be who finds help at a suburban shelter. Directed by Ron Krauss, the movie also stars Rosario Dawson as Apple's mom and Brendan Fraser a her dad, a rich Wall Street man she's never met.
"Every single day was definitely a challenge but one I embraced with open arms," Hudgens tells me. "It was just so thrilling top be able to push myself every day and see how far I could take it.
"Probably the most physical and emotionally draining scene was my birthing scene," she said. "I've never shot a birthing scene and I ended up popping blood vessels in my face."