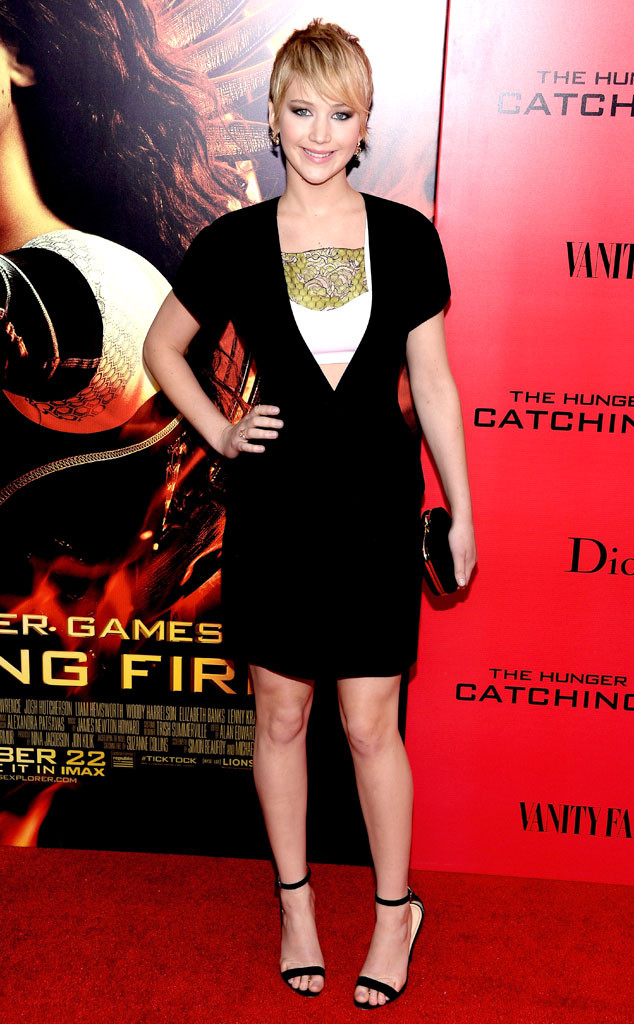 Dimitrios Kambouris/WireImage
The Quarter Quell is almost upon us—and Jennifer Lawrence just had to get dressed one more time for a red carpet premiere, this one in Manhattan.
And this is what she and her go-to design house Dior came up with.
The stunning star of The Hunger Games: Catching Fire sort of went out with a fashion whimper in a short-sleeve black wool jacket worn over a light pink knitted bra with lime green detailing that completely covered Lawrence's décolletage but showed a useless triangular-shaped flash of her midriff (though the snakeskin-reminiscent acoutrement did sort of invoke the detailing of Katniss' battle gear in the sequel).
To be fair, the mercury fell below 40 degrees tonight in Manhattan, the 23-year-old actress hadn't been feeling too great and she had to dress up to tape both The Daily Show and Late Show With David Letterman beforehand.