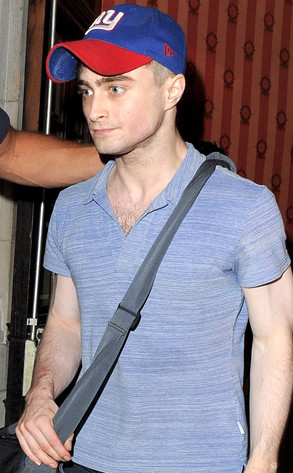 FameFlynetUK/FAMEFLYNET PICTURES
To all of the stars on Twitter, listen up—Daniel Radcliffe has an important message for you.
During an interview with Sky News, the Harry Potter actor shared that he prefers to stay out of the limelight and explained that "there's certain things you can do to make it a lot easier on yourself."
Like what, you ask? Well, Radcliffe gave a few examples. "If you don't, for instance, go to premieres that aren't for a film you're in, or don't just turn up at other events and stuff like that, then that's going to help to not fuel the interest," he said.