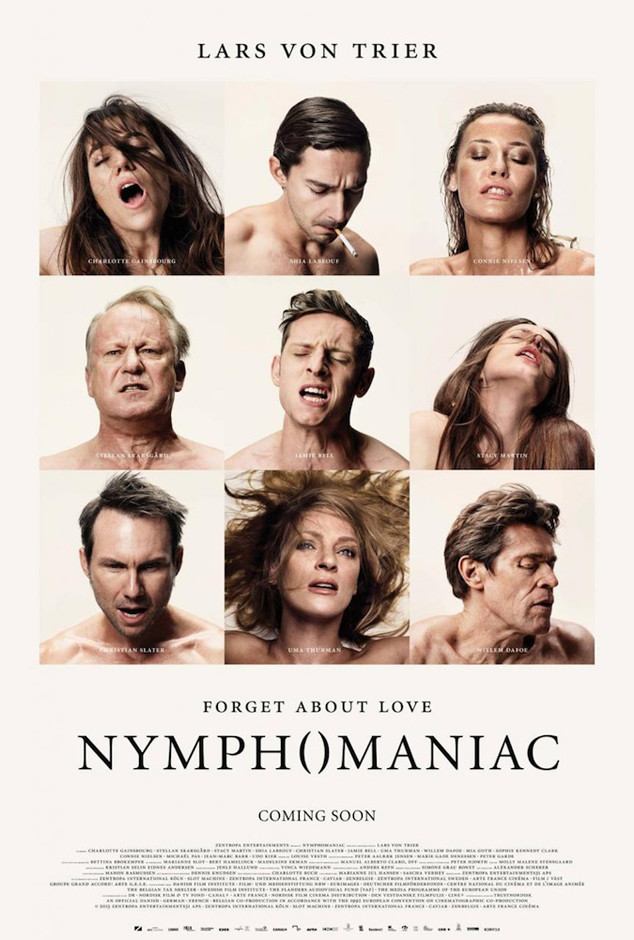 Magnolia Pictures
Nymphomaniac is really starting to look O-mazing.
After initially releasing a big bunch of teaser posters featuring individual close-ups of the erotically charged indie drama's actors doing their best to appear, shall we say, climactic, Magnolia Pictures has brought nine members of the ensemble together for some group fun, kinky Brady Bunch-style.
This particular puts-the-tease-in-teaser features, from left to right, top to bottom: Charlotte Gainsbourg, Shia LaBeouf, Connie Nielsen, Stellan Skarsgård, Jamie Bell, Stacy Martin, Christian Slater, Uma Thurman and Willem Dafoe.
Yes, some of those pics are the exact opposite of things you ever hoped to see at a theater.