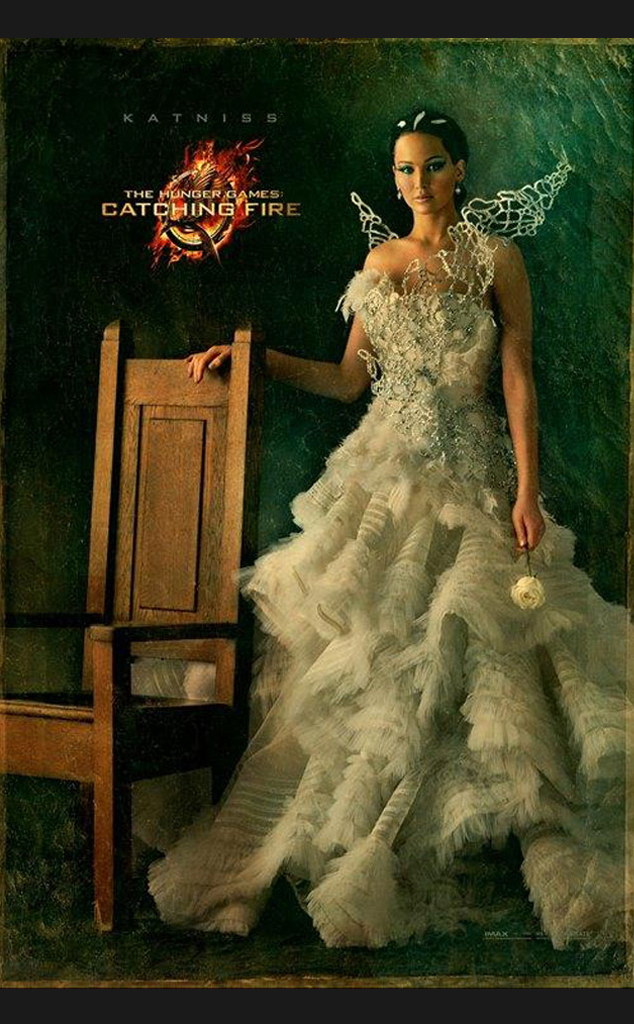 Lionsgate
Katniss Everdeen is no Bella Swan.
Meaning? Jennifer Lawrence's Catching Fire character is leading a revolution—not pining over a sparkly vamp!
So in honor of The Hunger Games: Catching Fire opening nationwide this Friday, Nov. 22, here are 6 fun facts to know about everyone's favorite District 12 darling.
1. She's No Material Girl: Back in District 12 food was always scarce—and Katniss was the one hunting for it! The Hunger Games were called that for good reason. But in the Victors' Village, she has a nice home, money and plenty of food—and it bores her.
2. She Has to Fake It Till She Makes It: A relationship with Peeta Mellark (Josh Hutcherson), that is! In order to survive the 74th Hunger Games, she and Peeta outsmarted the Capitol with a showmance. But President Snow (Donald Sutherland) saw through it and vows to make Katniss suffer if she's unable to convince all of the districts she and Peeta are truly in love. Because…