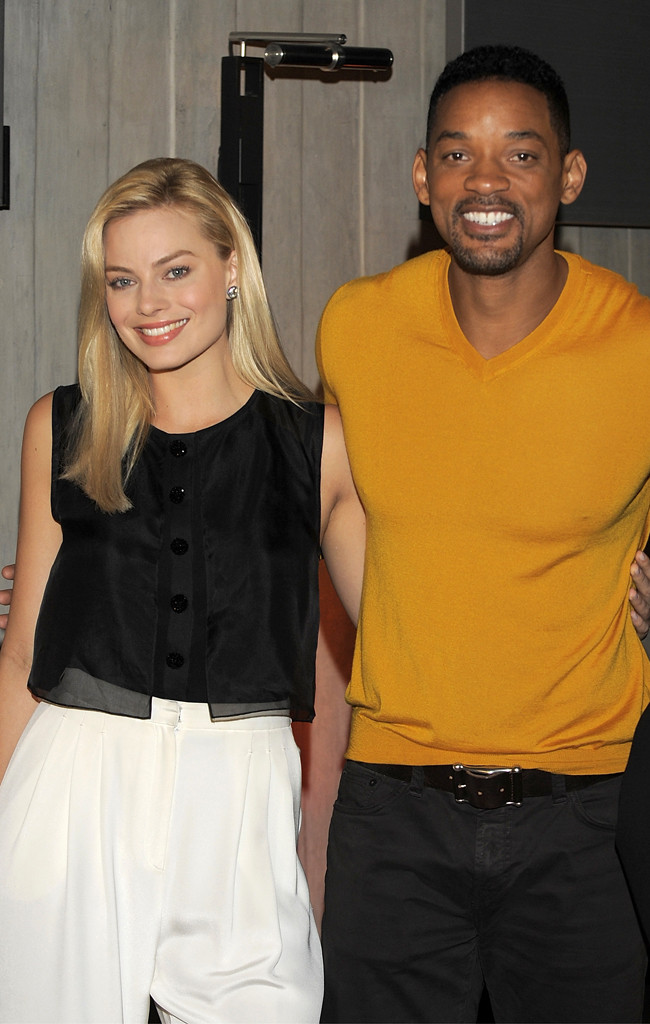 Lalo Yasky/Getty Images
Will Smith and Margot Robbie are staying focused.
In the wake of those "ridiculous" cheating rumors surrounding the Focus costars, the 45-year-old actor and the 23-year-old Australian actress got together to promote their new movie at a press conference in Buenos Aires, Argentina, on Wednesday, Nov. 20.
Both looked to be in good spirits as they happily smiled and posed for pics with each other.
While Smith sported a yellow sweater and black jeans, Robbie was decked out in a pair of white pants and a sleeveless black blouse.