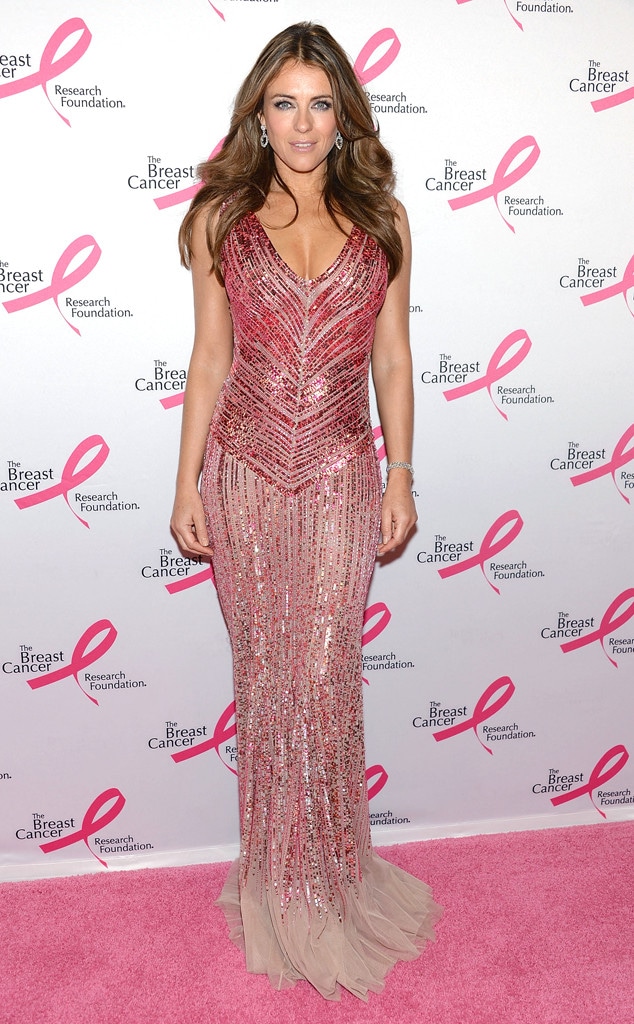 Dimitrios Kambouris/Getty Images
Dan Stevens, meet your computer counterpart!
The Downton Abbey star voices The Tomorrow People's biological computer TIM, and now the series has found his female counterpart! Well, make that his evil female counterpart.
E! News has exclusively learned that Elizabeth Hurley is set to join the CW breakout hit in the voiceover role of Alice, the voice of ULTRA's very own super-computer who will stir up some trouble for our young paranormal gang when she makes her debut later this season.
Hurley is currently booked for two episodes (10 and 12) and could possibly return for more.
Making her Tomorrow People debut in episode 10, Alice is an artificial intelligence program with a slight vindictive streak. In the episode, titled "The Citadel," Stephen (Robbie Amell) will find himself pitted against the evil super-computer that tracks down rogue Tomorrow People for his boss (and uncle!) Jedikiah (Mark Pellegrino).
Hurley is no stranger to the CW; she had a memorable role on Gossip Girl as Diane Payne, who hooked up with Nate (Chace Crawford) and pretended to be Chuck's (Ed Westwick) mother in season five.
And she's far from the first star to be heard and never seen on a show: Kristen Bell voiced the character of Gossip Girl for six seasons (and made a cameo as herself in the series finale) and Bob Saget has voiced the older version of Josh Radnor on How I Met Your Mother for nine years.
The Tomorrow People airs tonight at 9 p.m. on the CW.