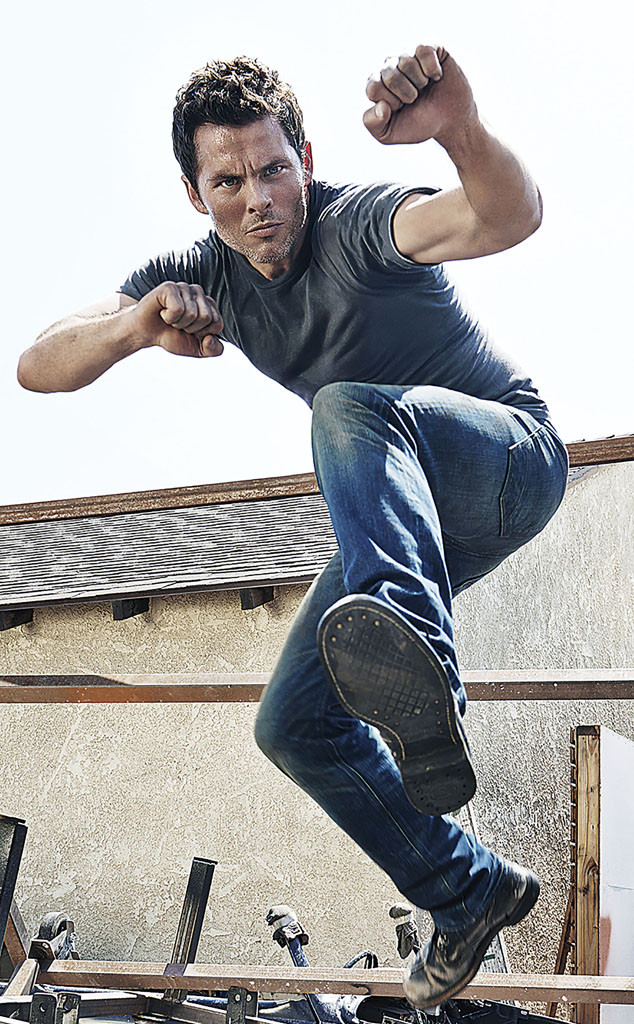 Gavin Bond/Playboy
James Marsden has removed his name from the list of potential men who fathered January Jones' son. The Mad Men actress has never revealed Xander's paternity, though Marsden was rumored to have been involved with the TV star when she got pregnant in 2011.
"There's so much stupid talk out there," Marsden says in the December issue of Playboy. "I think that came from somebody thinking we were both in X-Men so it must be true."
Luckily, the single stars are able to laugh off such speculation. "Every time I see January, she's like, 'Hey, father of my baby,'" Marsden tells the mag in its recurring 20 Questions feature.