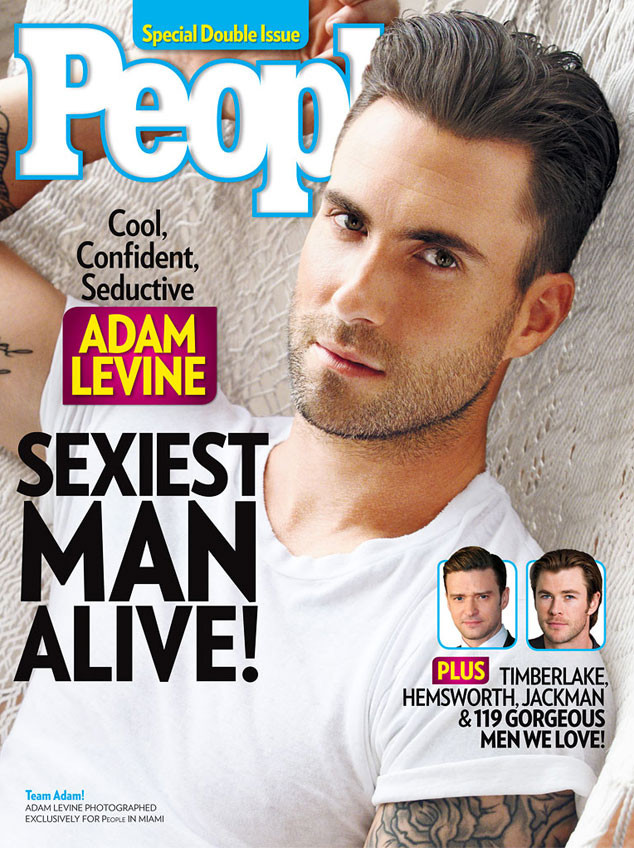 People
Well, it's good to know People magazine is on the same page as many Adam Levine admirers.
The mag officially announced today that they've named the Maroon 5 frontman as the 2013 Sexiest Man Alive, and although it may seem obvious to those of us who swoon over The Voice coach's rugged sex appeal, Levine admits he didn't see it coming.
"As a musician, you have fantasies that you want to win Grammys, but I didn't really think that this was on the table," the singer tells People in this week's cover story (hitting newsstands Friday). "I was just amazed and stunned and it almost seemed like they were kidding, but they weren't, so that's cool."