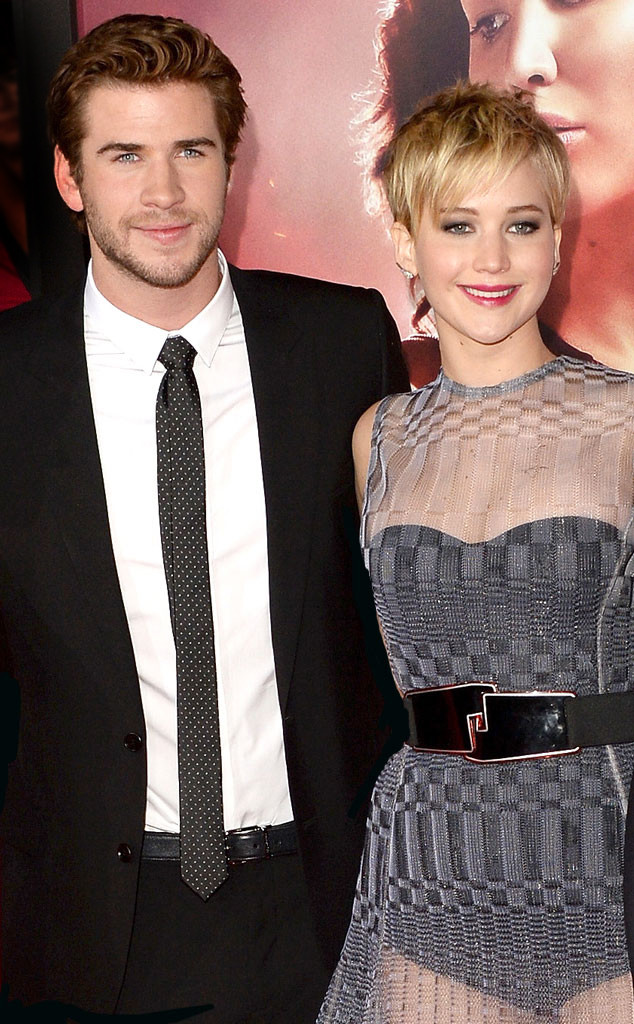 Jason Merritt/Getty Images
No need to rack your brain trying to figure out what's sexy to Liam Hemsworth. The answer was standing right next to him last night.
"I'd say just do what Jen does," he suggested Monday at the Los Angeles premiere of Catching Fire when E! News asked about Jennifer Lawrence's recent comments about how showing off too much isn't that hot—and whether he agreed.
"I agree with her. I would say exactly that," added Hemsworth, whose ex-girlfriend of course happens to be Miley Cyrus, the skin-baring starlet Lawrence was being quizzed about when she said, "Sex sells, and for some disgusting reason young sex sells even more."
(And in other news, Miley recently joined Team Peeta...)
Related:
Liam Hemsworth Digs J.Law's Sexy Style
Despite being a bit under the weather, Lawerence stunned at her film's L.A. premiere in yet another Dior Haute Couture creation—which showed off plenty, but yet not too much.
"She seems to do it right," Hemsworth reiterated, laughing. "Do it like Jen, that's right!" (And memo to all you fellows out there: Feel free to do it like Liam.)
But wouldn't you know that the guy heaping praise on Lawrence is an underwear thief?
Asked if he took any mementos from the Catching Fire set, Hemsworth admitted, "I stole every bit of underwear that was put in my trailer from that film...I just kept taking it home. It was just good underwear!"
That Gale, such a rogue.
Watch the clip for more Hemsworth hotness—and hear whether he wants to host SNL one day, like Josh Hutcherson is doing this weekend!
TIZIANA FABI/AFP/Getty Images
Related:
Jennifer Lawrence's Fashion Flashback