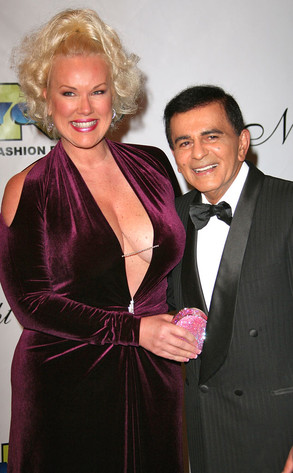 Chad Buchanan/Getty Images
Casey Kasem is fine right where he is, according to a judge.
One of the radio icon's grown daughters was denied her bid for a temporary conservatorship to oversee her ailing father's medical affairs, with L.A. Superior Court Judge Lesley Green saying in court that the "clear and convincing evidence we have now is that he is receiving, depending on who you talk to, good to excellent care" at his home.
Depending on who you talk to, indeed.
Kasem's adult children have alleged that their stepmother, actress Jean Kasem, cut off access to their father, refusing to let him take their phone calls and turning them away when they would visit the couple's house.