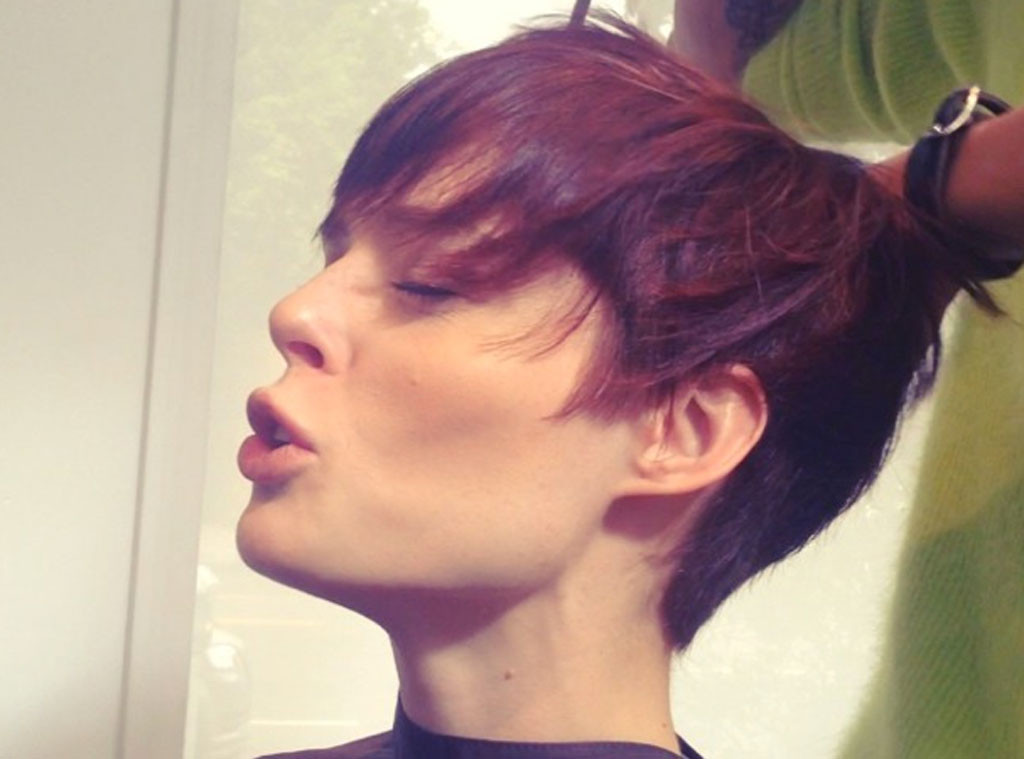 Instagram
Coco Rocha is ready to rock the holiday season!
Just this afternoon, the gorgeous model stopped into Ramirez Tran salon in Los Angeles for a bold new update to her pretty pixie cut.
The redhead debuted her cropped 'do back in August, and this time around she went even shorter!
Her stylist, Anh Co Tran, who is responsible for her shorter locks, gave us the exclusive details directly after Rocha stepped out of the salon and dished on her beauty services of the day.
"She came in with an idea, but it was a group decision in the end. She wanted to do something different and shorter. We wanted a bang, so I put a lot more texture throughout the cut to give it a lot of movement and make it more playful and versatile," he explained, emphasizing that he wanted to make sure the cut felt feminine and soft, as well.
From the looks of things on her Instagram posts, he achieved just that!
In fact, Coco's cool cut looks an awful like (you guessed it!)  Justin Bieber's signature 'do, and the model even posted a fun video of her singing  the teen heartthrob's hit song, "Baby", while showing off her freshly groomed hair.
Too cute!
"The Justin Bieber reference is just kind of funny…we were joking about it in the salon! Coco's hair is actually a bit longer than his," Tran commented. "And the shorter the hair, the more maintenance, actually."
Additionally, Tran made sure that Coco could do a lot with her locks, despite  its short length.
"I left one side a little longer than the other, so she can push it around and it will always look good. She loves to play with her hair back and forth and back and forth," the hair guru, who used Oribe Fiber Groom and hairspray on her, explained.
"She is a very down-to-earth girl. She's very normal and fun and short hair just works on her. She has an amazing angular face and great cheekbones, so this cut just enhances that."
As for her color, Tran's business partner, Johnny Ramirez, worked his magic and deepened her shade to a rich burgundy for winter. 
"She came in with her color a bit washed out, so he deepened it and made it richer. It looks a lot more natural now than her previous red," he explained to us.
We love it!
But don't expect this to be the last hair update we see on the leggy lady. Tran tells us that there's something unexpected coming soon.
"We already talked about it…but I can't say yet!" he teased.
We'll be waiting with bated breath.