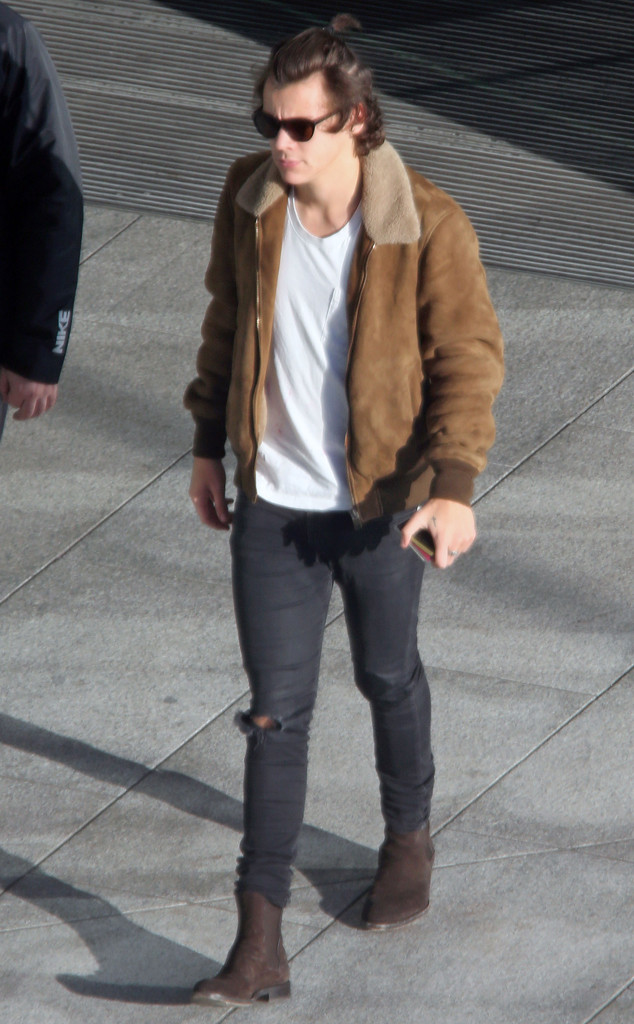 XPOSUREPHOTOS.COM
Harry Styles may have nearly 18 million Twitter followers, but on Sunday, he took the time to remember one very special fan on social media.
"Incredible attitude, incredible person. R.I.P. KH," the 19-year-old boybander tweeted on Nov. 17.
Styles' sentimental tweet paid tribute to a famous One Direction fan named Kelcey Hallinan, who recently lost her battle to cancer. Back in September, the ailing teen was too sick to travel to attend her Make-A-Wish event of meeting the boys of 1-D, so Hallinan's mother and friends organized an online campaign to connect Kelcey with the British stud.