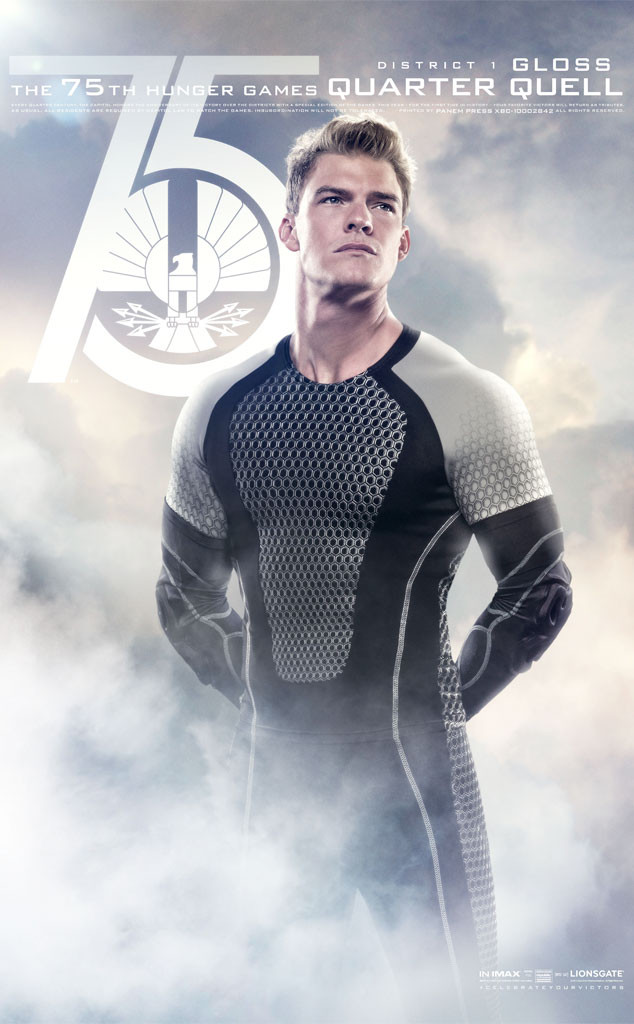 Lionsgate
Most entertainers have a few skeletons in their closet. Or a few bulges in their boudoir.
Catching Fire actor Alan Ritchson used to make ends meet as an underwear model, packing his package into a number of brands for International Jock—so he was pretty unfazed by the whole wetsuit-over-practically-nothing portion of playing District One tribute Gloss.
"For me, I'd walk out in a thong thinking, 'I'm in costume,'" Ritchson—who, for the record, still looks like he could sell the pants off of a pair of boxer-briefs—joked to E! News at the film's Los Angeles premiere about what it would've been like if that had been required.
"It's like, 'Hey, I'm ready for the death scene,' and they'd be like, 'Uh, we can see part of your crotch.'"