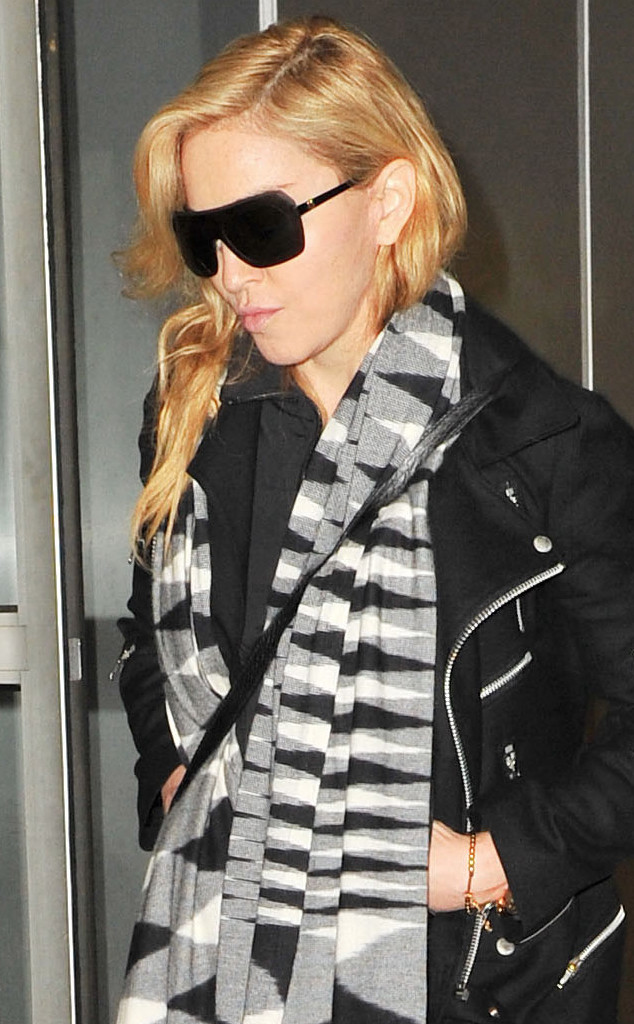 Splash News
Who's that young starlet hiding behind those shades? Oh, it's just Madonna, a 55-year-old who continues to look as immortal as a vampire.
While catching a flight from LAX on Monday, the singer hid behind large dark shades but it was still quite apparent that her complexion was wrinkle free and more radiant than if she dosed herself in illuminating powder. The star's cheeks even looked a bit plump and rosy without the help of makeup.
By now it should come as no surprise that the pop star continues to defy Father Time. After all, it is well documented that Madonna will try anything in anti-aging—and clearly her experiments are working.