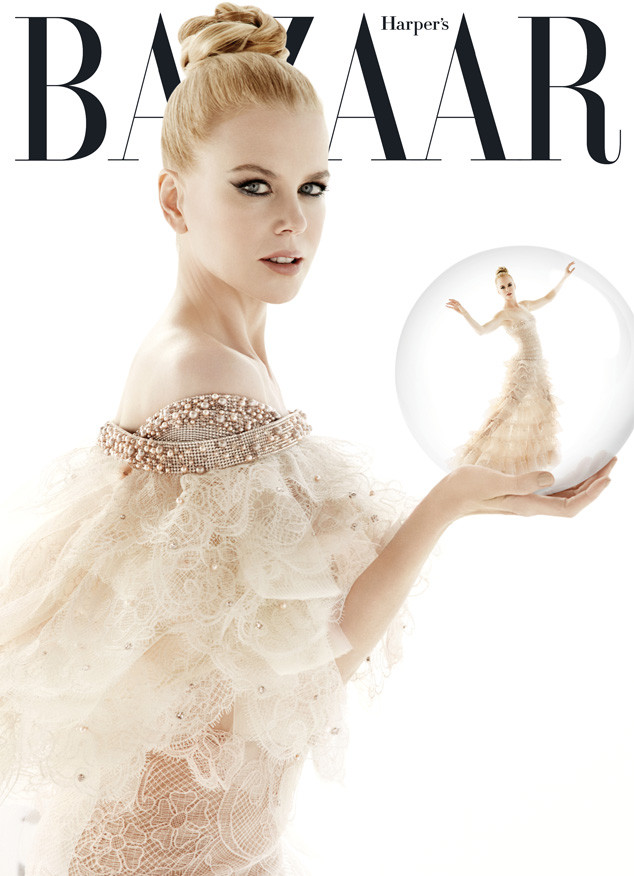 James White/Harper's Bazaar
Winning an Oscar should be the highlight of any actor's career, but according to Nicole Kidman her special moment was overshadowed by the pain she felt following from her divorce from Tom Cruise.
The 46-year-old beauty won her first Academy Award for Best Actress for her role in The Hours in 2003, although she tells Australia's Harper Bazaar in the December 2013 issue that winning the coveted honor "can show you the emptiness of your own life, which is kind of what it showed me."
Photographed by James White and looking gorgeous on the cover in a lacy ivory-colored gown with her hair swept up in a tight bun, the A-lister holds a crystal ball with a miniature version of herself inside, gazing at the camera with jet-black eyeliner while looking elegant as always.
But despite her picture-perfect exterior, Kidman insists she has endured her fair share of hardships.