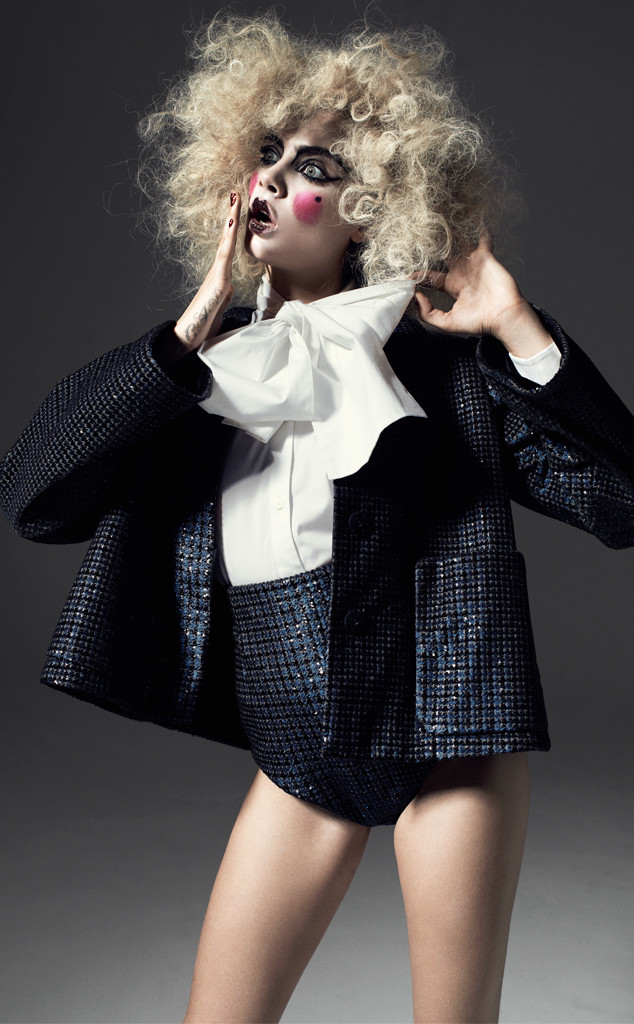 i-D Magazine/Richard Bush
Cara Delevingne may be the model of the moment, but like any girl, she's not always happy when she looks in the mirror.
In a new photo shoot for i-D magazine, her third cover for the publication, the 21-year-old stunner, who most recently strutted her stuff on the catwalk at the Victoria's Secret Show, opens up about her body insecurities, her recent ventures in the acting world and her dream date (listen up, Harry Styles!).
"I would do anything for the right role," the budding actress, who poses in dramatic clown-style make-up and over-the-top clothing for the shoot, tells the mag. "I'd shave all my hair off and my eyebrows, I'd gain weight, sky dive, jump off buildings, do my own stunts, I want to learn all there is to learn."