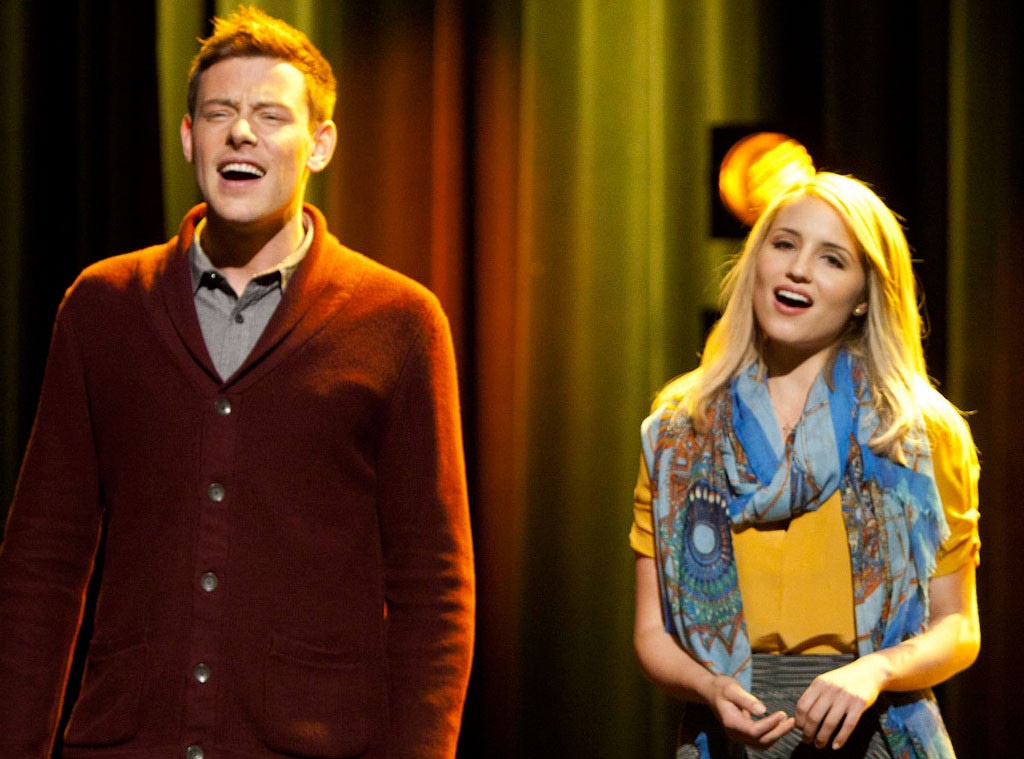 Adam Rose/FOX
Truth and time tell all.
Dianna Agron wants to make one thing clear: she loves and misses Cory Monteith. The actress was singled out for not appearing in Glee's tribute episode, "The Quarterback," which honored both the late actor and his character, Finn Hudson. After the show aired on Oct. 10, some media outlets reported that Agron had skipped the TV reunion due to a rift with her former cast members.
The 27-year-old actress dismissed such claims during a Nov. 17 interview with The Irish Independent. "Bad news spreads faster than anything good. And I think it's just such a shame, especially involving someone that we love so much, that the good old internet has taken everything that they want to say about it and spread it like wildfire," Agron said.
She continued, "I've nothing but love for that show and everybody involved in it, and it was such a huge part of my life. I think it's equally hard when I'm not there every day anymore, I don't see all of them every day anymore to have things like this fly around. It's more heartbreaking than it would be if I was there with everybody. It makes me feel even farther away from our show."
When reports of a feud first surfaced, a source told E! News that Agron is still considered "part of the Glee family" and added that the actress is "always welcome" to return. Agron—who currently stars in The Family—was even invited to (and attended) Monteith's private memorial service in late July.